Muzej – Museo Lapidarium, Novigrad – Cittanova
18.7.2018. u 21 sat; atrij muzeja
Nastup švicarskog zbora Stimmrych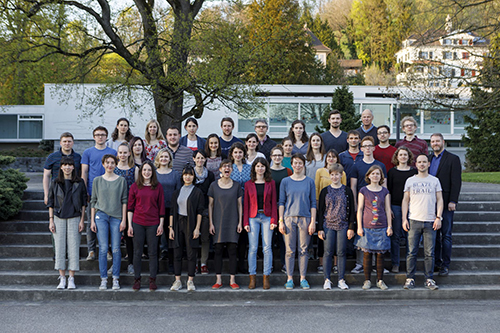 Fotografija preuzeta sa Stimmrych, Winterthur, 2018.
Riječ je o renomiranom zboru koji okuplja talentirane i glazbeno obrazovane glazbenike različitih uzrasta, a sastoji se od 30 članova. Zbor je osnovan 2015. pod dirigentskom palicom cjenjenog dirigenta Rüthi Jürga, a svoj repertoar obogatili su kako izvedbama ozbiljne glazbe (Rossini, Bach, Schumman, itd.) tako i glazbom zabavnog pop karaktera – obradama velikih svjetskih hitova kao što su Billy Joel, Pentatonix, James Taylor i drugi.
A cappella Repertoire:
Anton Bruckner Locus iste
Camille Saint-Saëns Des pas dans l'allée; Les fleurs et les arbres; Calme des nuit
Fanny Mendelssohn Lockung;
Felix Mendelssohn Abschied
Friedrich Silcher/Max Reger Untreue
Carlo Hemmerling Don Quichotte et Sancho Panca
Gustav Holst I love my love
Volkslieder Shosholoza; Sound of Iona; Sireli; Norwegischer Hochzeitsmarsch
Schweiz Du fragsch was i möcht singe;
Irvin Berling Blue Skies;
Pentatonix Run to you
John David You are the new day
Albert Hammond I'm a train;
Leadbelly/M. Smiley Bring me little water
Više informacija o zboru: Stimmrych
Ulaz slobodan!
– – –
Naslovna fotografija preuzeta sa Stimmrych, Winterthur, 2018.