Museo Lapidarium, Novigrad – Cittanova
18.7.2018. alle ore 21; nell'atrio del museo
Il concerto del coro svizzero di Stimmrych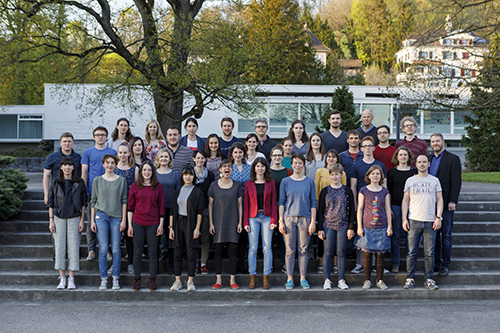 Photo by Stimmrych, Winterthur, 2018.
È un coro stimabile che riunisce 30 musicisti talentuosi di diverse età. Il coro è stato fondato nel 2015 sotto la direzione del Maestro Rüthi Jürg. Negli anni, il repertorio del coro si è arricchito con l'esecuzione di musica seria (Rossini, Bach, Schumman, ecc.) cosi come con diversi brani della musica di intrattenimento – brani di artisti pop come per esempio Billy Joel, Pentatonix, James Taylor e altri.
A cappella Repertoire:
Anton Bruckner Locus iste
Camille Saint-Saëns Des pas dans l'allée; Les fleurs et les arbres; Calme des nuit
Fanny Mendelssohn Lockung;
Felix Mendelssohn Abschied
Friedrich Silcher/Max Reger Untreue
Carlo Hemmerling Don Quichotte et Sancho Panca
Gustav Holst I love my love
Volkslieder Shosholoza; Sound of Iona; Sireli; Norwegischer Hochzeitsmarsch
Schweiz Du fragsch was i möcht singe;
Irvin Berling Blue Skies;
Pentatonix Run to you
John David You are the new day
Albert Hammond I'm a train;
Leadbelly/M. Smiley Bring me little water
Più nformazioni sul coro: Stimmrych
Entrata libera!
– – –
Cover photo by Stimmrych, Winterthur, 2018.