Museum Lapidarium, Novigrad – Cittanova
18.7.2018. at 9 p.m.; Atrium of the Museum
The concert of Swiss Choir Stimmrych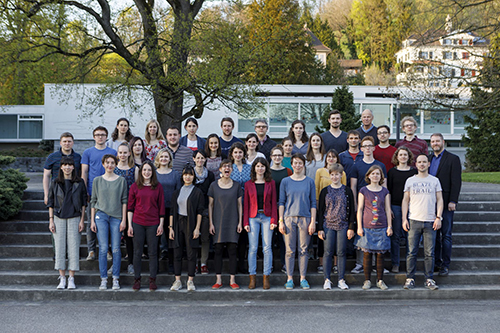 Photo by Stimmrych, Winterthur, 2018.
Stimmrych is a renowned choir that brings together talented and musically educated musicians of different ages and consists of 30 members. The choir was founded in 2015. by Rüthi Jürg, its repertoire enriched with the performance of serious music (Rossini, Bach, Schumman, etc.) and pop music – with great hits such as Billy Joel, Pentatonix, James Taylor and others.
A cappella Repertoire:
Anton Bruckner Locus iste
Camille Saint-Saëns Des pas dans l'allée; Les fleurs et les arbres; Calme des nuit
Fanny Mendelssohn Lockung;
Felix Mendelssohn Abschied
Friedrich Silcher/Max Reger Untreue
Carlo Hemmerling Don Quichotte et Sancho Panca
Gustav Holst I love my love
Volkslieder Shosholoza; Sound of Iona; Sireli; Norwegischer Hochzeitsmarsch
Schweiz Du fragsch was i möcht singe;
Irvin Berling Blue Skies;
Pentatonix Run to you
John David You are the new day
Albert Hammond I'm a train;
Leadbelly/M. Smiley Bring me little water
More informations about: Stimmrych
Free entrance!
– – –
Cover photo by Stimmrych, Winterthur, 2018.