Upcoming
Gordana Majnarić
"Istrian house of dolls"
Museum Lapidarium
Opening, 26th July 2019
Exhibition is open till 13th August 2019
10. International festival of visual arts "Arterija"
Museum Lapidarium, Gallery Rigo, park of the museum, main square
Otvorenje: Opening, 17th August, 2019
Exhibition is open till 20th August 2019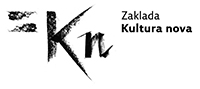 Museums and galleries of Konavle
Museum Lapidarium
Part of the museum program "Let's meet Croatian museums"
Opening, 4th October 2019 at 7 pm
At the same time, in the Rigo Gallery we will represent contemporary art scene of Dubrovnik
Luko Piplica: Maja Sofija
Gallery Rigo
Opening, 4th October, 2019 at 7 pm
Exhibition is open till 10th November 2019
The program is supported by City of Novigrad – Cittanova and Ministry of culture of Croatia
Sprinkles and sugar delicious: old Christmas cards
Museum Lapidarium
Opening, 6th December 2019
Markus Hanakam & Roswitha Schuller
Heralds & Emblems
Gallery Rigo & Museum Lapidarium
Opening, Friday 18th July 2019 at 9 pm
Curator: Jerica Ziherl
Hanakam & Schuller Artist in Residency in Novigrad, 5th – 20th July 2019
Exhibition is open till 19th August 2019
Many of the artifacts of Hanakam & Schuller, an artist duo that lives in Vienna, are shapeshifters, changing their outer form and then reappearing in a variety of contexts. As artists and explorers, Markus Hanakam and Roswitha Schuller redesign the rules of the fine arts for their own purposes and create unconventional arrangements and new world designs in videos and objects. They also work with applied artforms. Their works have been shown in Berlin's Haus der Kulturen der Welt, the Eyebeam art and technology center in New York, Paris' Palais de Tokyo, Moscow's Garage Museum of Contemporary Culture, Vienna's MAK, the MAK Center for Art and Architecture in Los Angeles, and Tokyo's National Art Center. Their solo show at Museo Lapidario & Gallery Rigo (Novigrad) will feature recent works of the duo's ongoing work with heraldry & emblems. Support by Austrian Cultural Forum Zagreb.
4th Artist in Residence – AiR Kuberton
Opening, 23 August 2019
In collaboration with Ursula Krinzinger and Krinzinger Projekte
Gallery Rigo
Exhibition is open till 12th September 2019
Ivars Drulle: Our lives together
Gallery Rigo
Opening, 15th Semptember 2019
Exhibition is open till 1st October 2019
Museum Lapidarium keeps the right for changing dates for upcoming events.