Gallery Rigo, Novigrad – Cittanova
8.8. – 1.9.2018. Denis Krašković: Calm down
Exhibition opening: 8.8.2018. at 8 p.m.
Denis Krašković is exhibiting his artwork in Novigrad once again, for the first time since 1995 and his first exhibition. He's displaying his newest work comprised of sculptural installations and paintings.
His piece Daj se smiri I (eng. Calm down I) focuses on connecting man and nature, more precisely the artist and his dog. Moreover, the dog represents one who's serene and peaceful.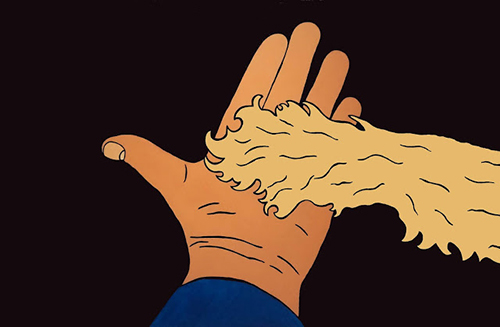 Daj se smiri I, Denis Krašković
Blizu kraja (eng. Close to end)is a work comprised of groups of sculptures displayed as 13 live and one dead musteline in real – life size. It's a diorama set on the floor of the gallery. Each sculpture is different in character as it is in colour. Furthermore, each musteline faces death of its member in a different way. The contrast of life and death, entwined with the contrast of material and spiritual. The title Close to end indicates a question that mustelines are confronted with, as well as it deliberately associates the animal with croatian valute (kuna).
Even though both of the mentioned pieces differ in their theme and media, both of them discuss longing and need for inner peace. Also, they are both connected through the idea of channeling and accepting peace with people and nature. (Denis Krašković)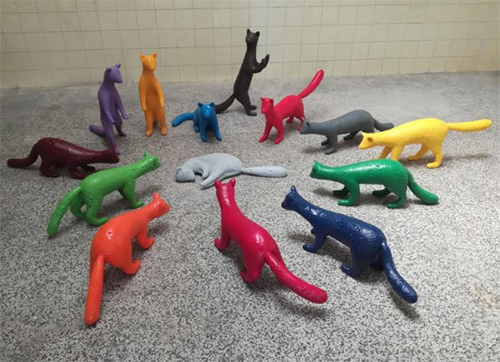 Blizu kraja, Denis Krašković
Denis Krašković
(1972., Zagreb) graduated at the School of Applied Arts and Design where he also lectured in period between 1996 and 2007. In 1994, he finished his academic education at the Art Academy in Zagreb. Between 2007 and 2017, he worked in Osijek as a professor on their academy. In 2010. gratuated on Academy of Fine Arts in Ljubljana. In 2015. he was lecturing on Department of Statuary for Music and visual arts in Pecuh. He received many awards like Grand Prix – Saloon of Youth – in Zagreb 2000.
He exhibited on various exhibitions (individual and group ) in Croatia and abroad. He is the author od 14 public sculptures like The whale on the Jarun lake in Zagreb, Lamb and Walrus in frnot of Arena Zagreb and Neanderthal I and Neanderthal II in Krapina.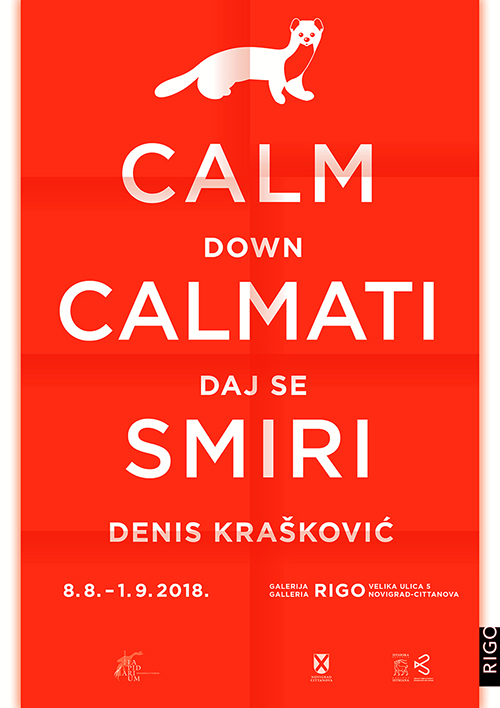 Design by Oleg Šuran
The program is supported by the City of Novigrad – Cittanova and Department of Culture of Istria Region.


– – –
Cover photo: Blizu kraja, courtesy by the artist