Museum Lapidarium
8/9 – 8/10/2018
The Eumenides
In collaboartion with City Gallery Osijek
Curator: Branka Benčić
Opening: 8/9/2018 at 7 pm at Museum Lapidarium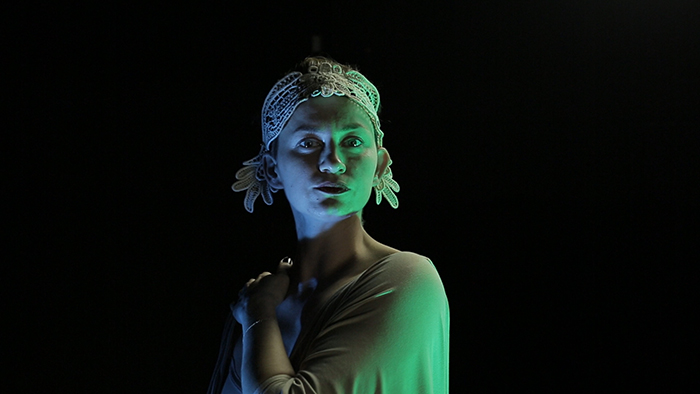 Courtesy by Lala Raščić, Eumenide
The project "Eumenides" will be for the first time presented to the Croatian public in the Museum – Museo Lapidarium. The artist will talk about the project, present a book and one channel video/performance. Curator of the exhibition Branka Benčić, will talk about the artist and the project.
Lala Raščić
Born 1977 in Sarajevo. She is media and performance artist which uses the strategy of enactment to deliver narratives that include verbal video performances, performances, performative installation environments, video projections, objects, lights, drawings, and paintings. Her interests are rooted in the modes of performing text, reflected by her interest in ancient and contemporary storytelling practices, oral histories, and the art of the monodrama.
Solo exhibitions include Evil Earth System, Good Children Gallery, New Orleans (2016); Evil Earth, Culture Center Tobacna, Ljubljana (2015), The Eumenides, UNO Campus Art Gallery, New Orleans (2014), How to do Things With Words, SKUC, Ljubljana (2014); No Country Other Than Liberty, Mali Salon, Rijeka (2013); Whatever the Object, GfZK, Leipzig (2013) A Load from the Inside – Reviewed, Sigmund Freud Museum, Vienna (2011), Everything is connected, National Art Gallery of Bosnia and Herzegovina, Sarajevo (2007). Group shows include Witnesses, Bodies in Dialogue and Processes of Reflection, MMC Luka, Pula (2016); Kabinet, Apoteka in Gallery Waldinger, Osijek (2015); Memory Lane, Galerije du Jour, Agnes B, Paris (2014); the 54th October Salon, Belgrade (2013); D-0 ARK Underground, Konjic (2011); Second World, Steierischer Herbst, Graz (2011); City of Women, Ljubljana (2009, 2008); Normalization, Platform Garanti CAC, Istanbul (2005); New Video, New Europe, The Renaissance Society, Chicago (2004); and Balkan Konsulat, Graz (2003).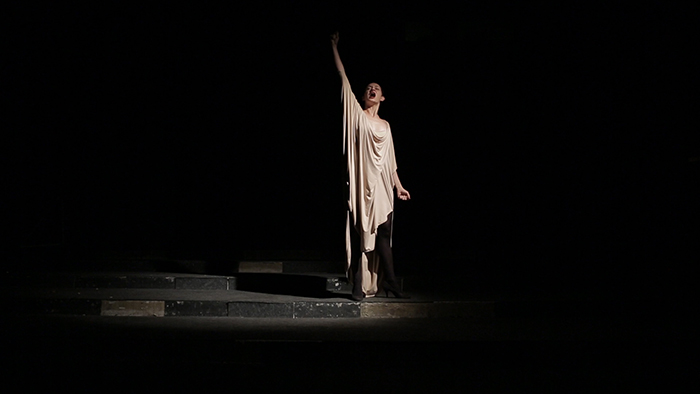 Courtesy by Lala Raščić, Eumenide
– – –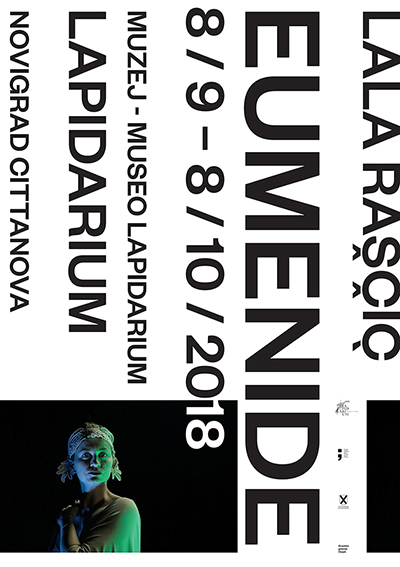 Design by Oleg Šuran
Cover photo: courtesy by Lala Raščić, Eumenide
The program is supported by Ministry of Culture of Republic Croatia and the City of Novigrad – Cittanova.