Rigo Gallery
exhibition opening with the personal appearance of the artist and the author of the text
on Friday,  5 May 2023 at 8 p.m.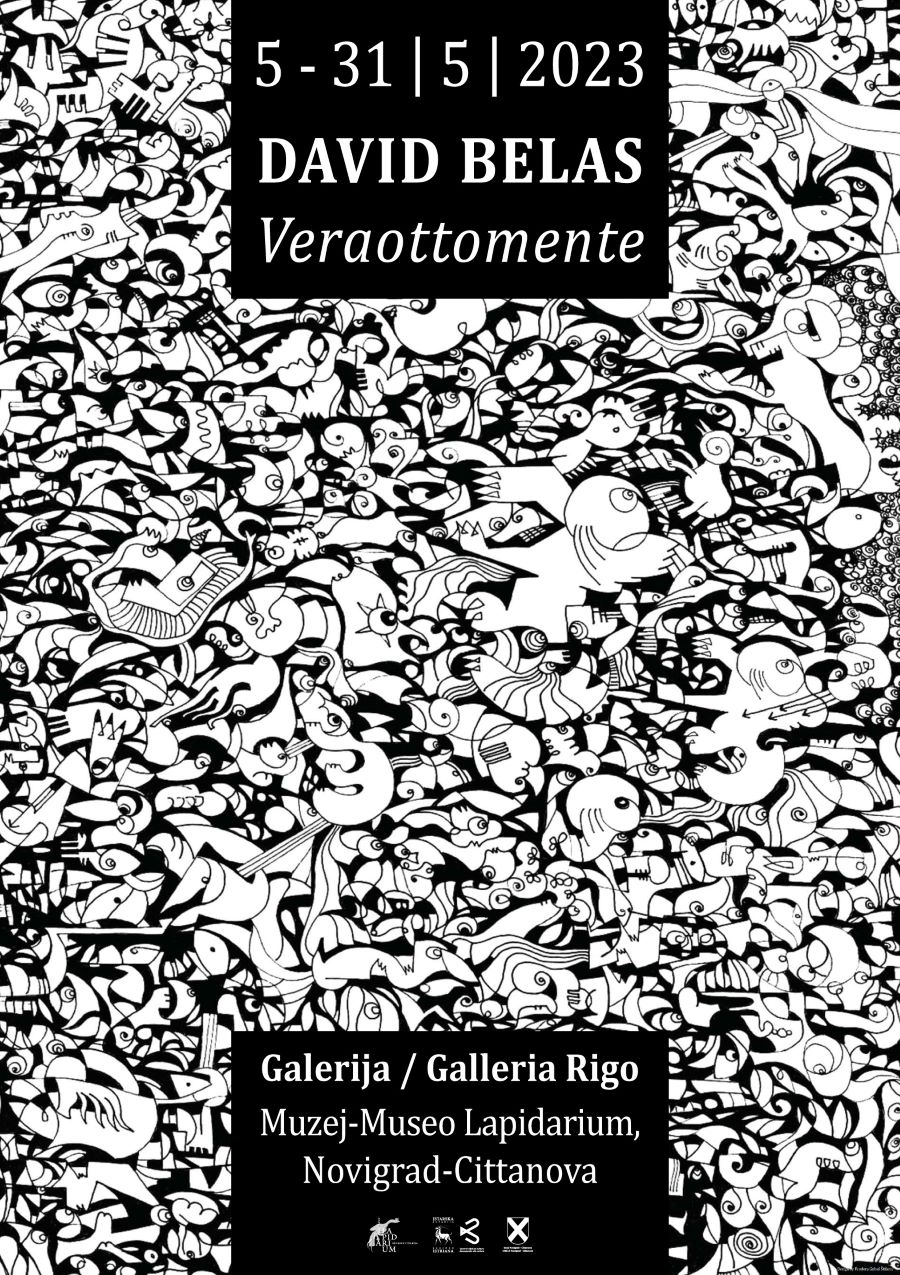 David Belas lives and work in Poreč, and has been best known as a performance artist and theatre actor. However, what takes precedence over any form of his artistic practice and other activities is drawing. David Belas has been drawing since his early life. He draws every day and everywhere so he could think, could be closer to himself, could create his own safe space, could learn infinitely. There are more than two thousand of his drawings. He draws spontaneously, by giving himself a task like in a children's game – the task is to connect several planes, repeat one and the same motif in order to make colours and lines meet and develop one of many possible narratives. He draws even though his fingers and the entire body ache, but cannot make himself stop.
The intimate space of the Rigo gallery provided him with a stimulus for reflection which led to Veraottomente as the title of the exhibition. The Veraottomente exhibition is divided into three sections. Oone large-scale drawing as an exemplar of Belas' mental map,  a selection of drawings, which Belas created from 2009 until recently, and drawings that are applied to ceramic bathroom tiles and which, if desired, could be bought as prints.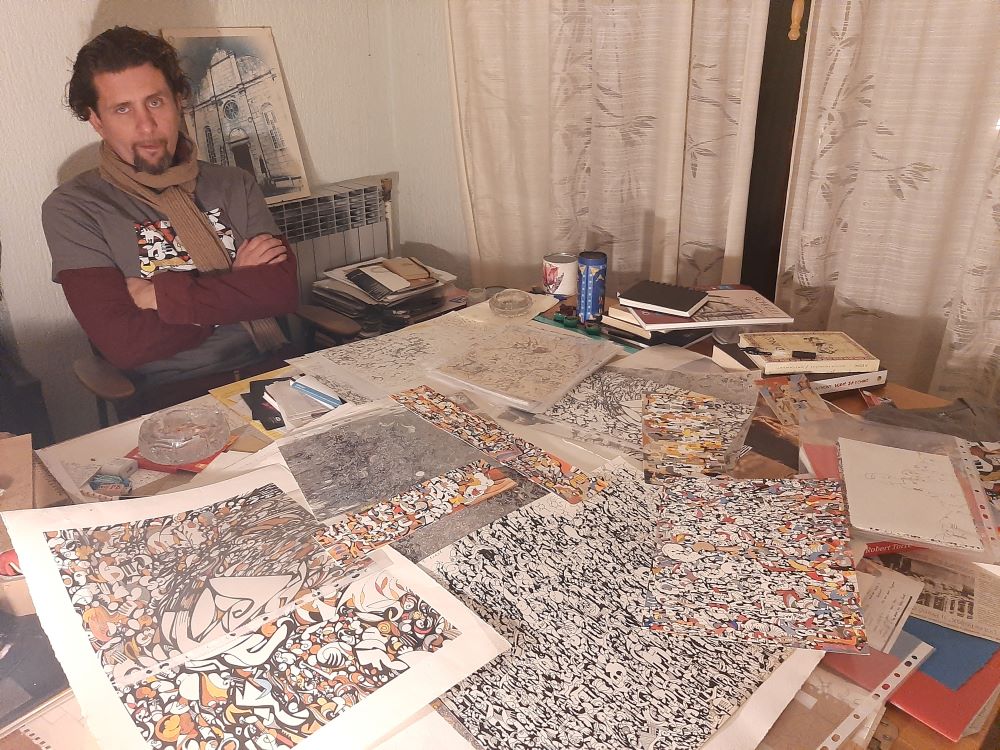 The artist mentions the fourth section, which he will:
Think up on the go, but it could not be part of the catalogue because it will be created on that very day … I have no idea what that will be.
If you come to the opening, which would make us happy, you will find out what David has come up with along the way. The exhibition is accompanied by a catalog with a foreword by Tajana Reznić Brenko,
The exhibition is open until May 31, 2023, and can be viewed from Tuesday to Sunday from 6 p.m. to 9 p.m. Gallery Rigo, Velika ulica 5, 52466 Novigrad