Museum-Museo Lapidarium
are pleased to invite you to the opening of the exhibition
Ana Sladetić & Miran Šabić: The Aura of Kuberton
Rigo Gallery, Saturday, 17 June at 9 p.m.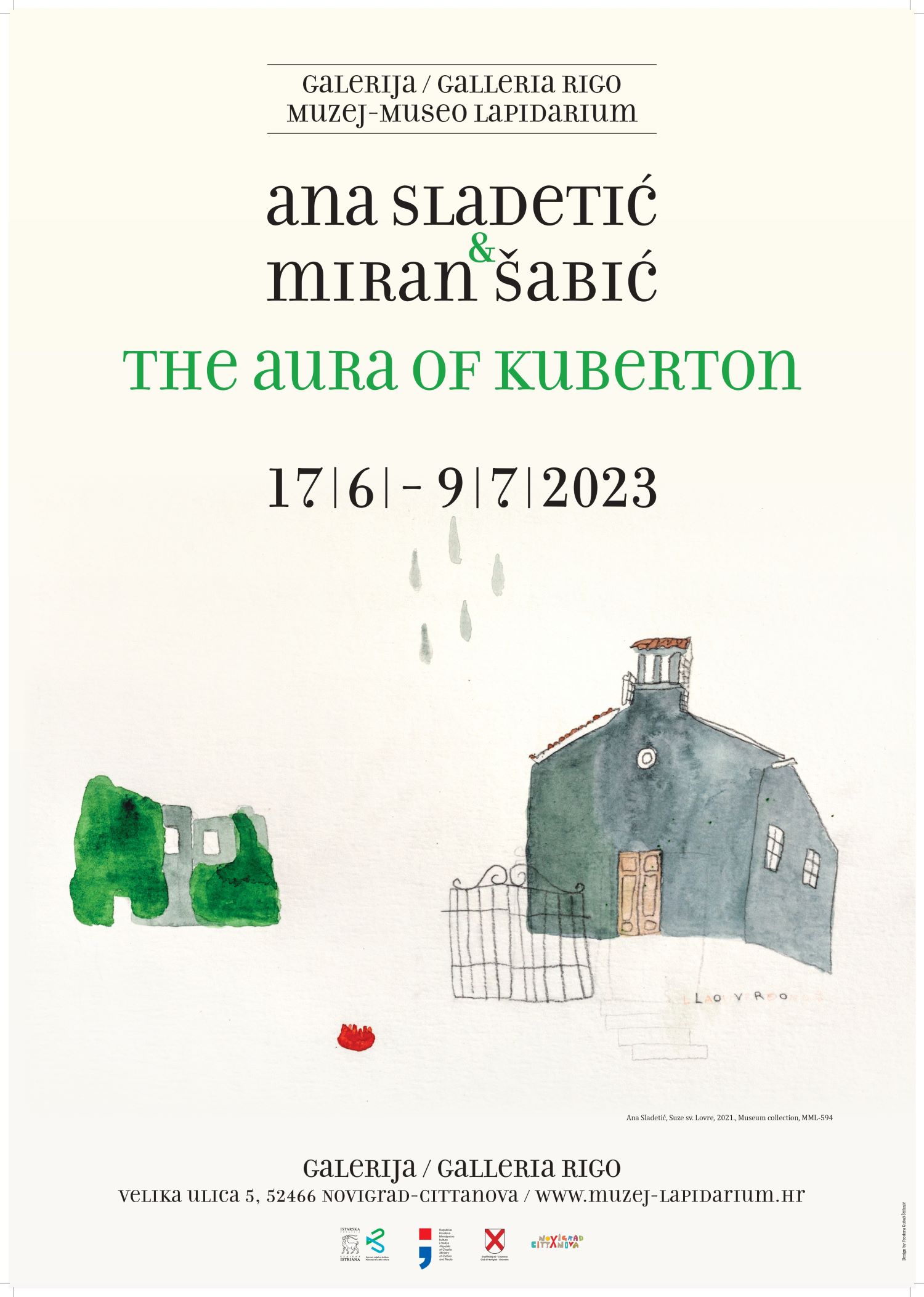 Ana Sladetić and Miran Šabić's works of art, which have been staged as two installations forming a mutual relationship, were created in 2021 during AiR Kuberton – the artist-in-residence programme that takes place in the Istrian village of Kuberton. Air Kuberton is organised by the Lapidarium Museum and Ursula Krinzinger
Ana Sladetić exhibits her cycle called Visuality of Artefacts (2022) that comprises three mixed media paintings and five ceramic artefacts. In her works, Sladetić refers to numerous archaeological sites in Slavonia but also to the long-lasting significance of ceramics in the entire history of mankind, including today, as both an art technique and a timeless medium. Through ironic juxtapositions of motifs from contemporary packaging and images of historic and prehistoric vessels she explores multiple meanings and the significance of traditional art's impact on contemporary life.
During AiR Kuberton, Miran Šabić examined abandoned and ruinous buildings, the derelict church/chapel in the village centre and the well in front of it. Each inspected motif has a different texture which Šabić (literally) transferred into his paintings. He also exhibits a video showing the artist's process of using a different material for each motif and its transformation into dust. That is how the paintings captured a bit of history of this particular deserted place.
———————————————————————————————————
Ana Sladetić (b. 1985 in Vukovar, Croatia) graduated in 2009 and finished Ph.D 2016 from the Academy of Fine Arts, University of Zagreb. In addition to her artistic practice Ana Sladetić received her doctorate at the Academy of Fine Arts in Zagreb in 2016. Today, she is an associate professor at the Academy of Arts and Culture of the Josip Juraj Strossmayer University in Osijek. She participated in numerous group and solo exhibitions in Europe and abroad. She received several awards for her work, including the Kranjčar Gallery award at the 35th Youth Salon. She also received the award for the best work in the world from the World Youth Art Festival exhibition (Seoul, South Korea). She had several public lectures and workshops in cooperation with domestic and foreign cultural, museum and gallery institutions and trained and stayed at artistic residencies in Germany, Belgium, France, Finland and the USA.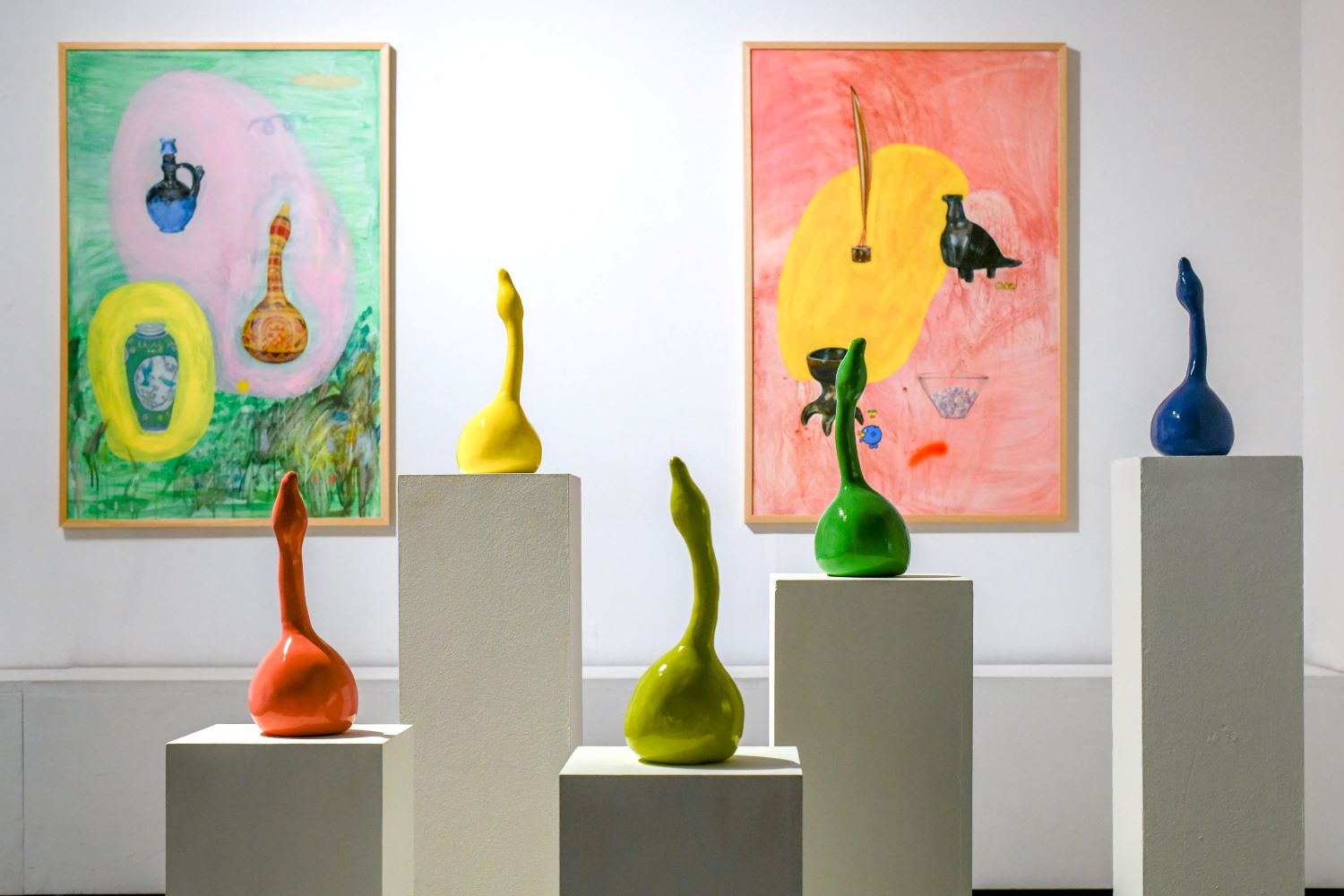 ( Foto: Juraj Vuglač)
Miran Šabić (b. 1986 in Brežice, Slovenia) graduated in 2010 and finished Ph.D 2017 from the Academy of Fine Arts, University of Zagreb. Since 2018 he has been working as an Assistant professor and Vice dean for student affairs at the Academy of Fine Arts in Zagreb. He participated in many group and solo exhibitions from the USA to South Korea and won several awards for his work. The most important are The Award of South Korean Government – Congressman Award, World Youth Art Festival, (Seoul, South Korea) and the award of the Museum of Contemporary Art at the 33rd Youth Salon (Zagreb). He held artist talks and lectures in South Korea, USA, Latvia, Belgium, Poland, Germany and Croatia and participated in residential programs in Europe and the USA.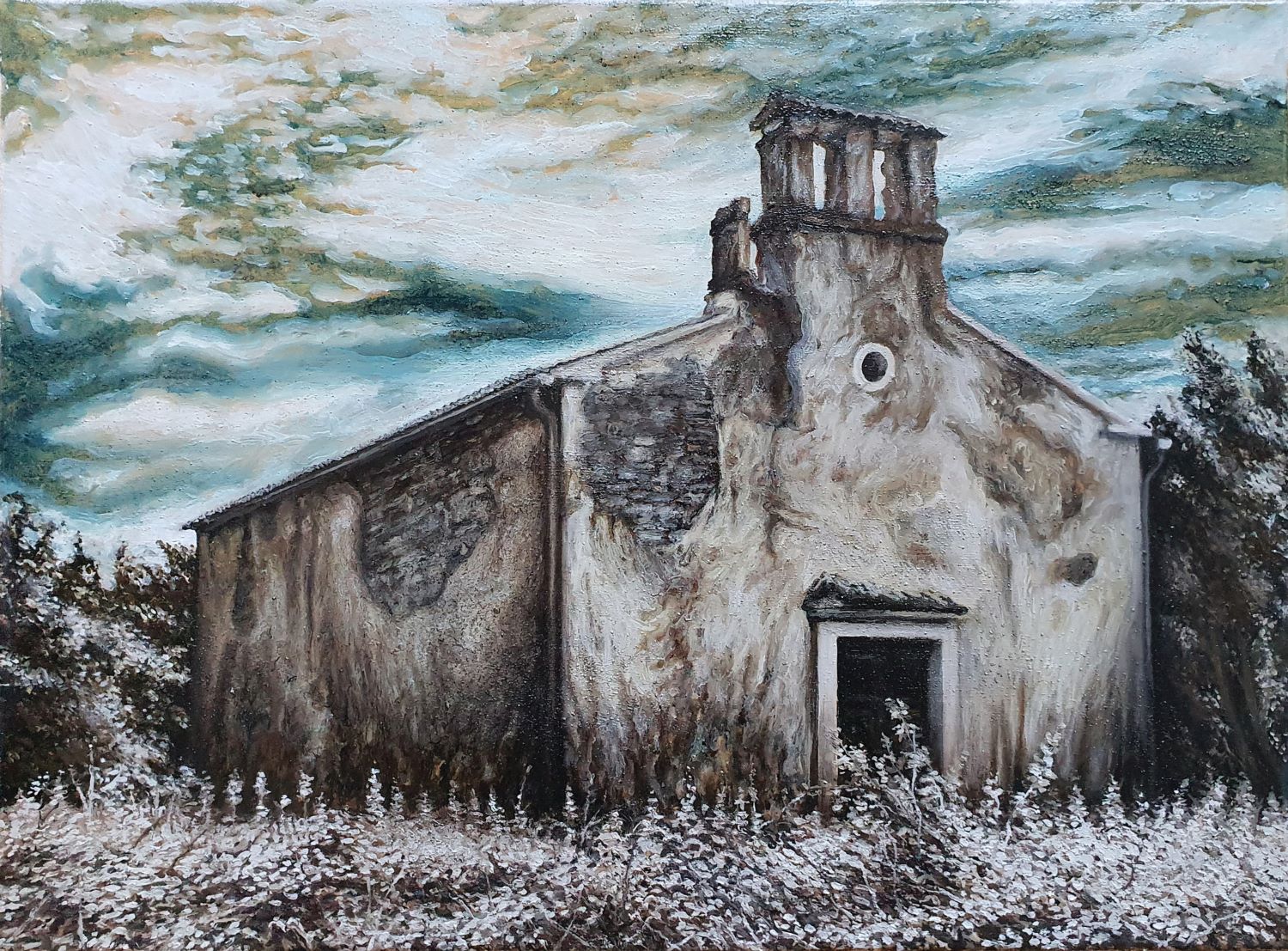 The exhibition is open until 9 July 2023.
Gallery Rigo, Velika ulica 5, 52466 Novigrad
The realization of the exhibition and publication was made possible by the County of Istria – Administrative Department for Culture and Homeland, the Ministry of Culture and Media of the Republic of Croatia, the City of Novigrad-Cittanova and the Tourist Board of Novigrad-Cittanova.