Istria as a Tree of Life
15/7/ – 11 /8/2023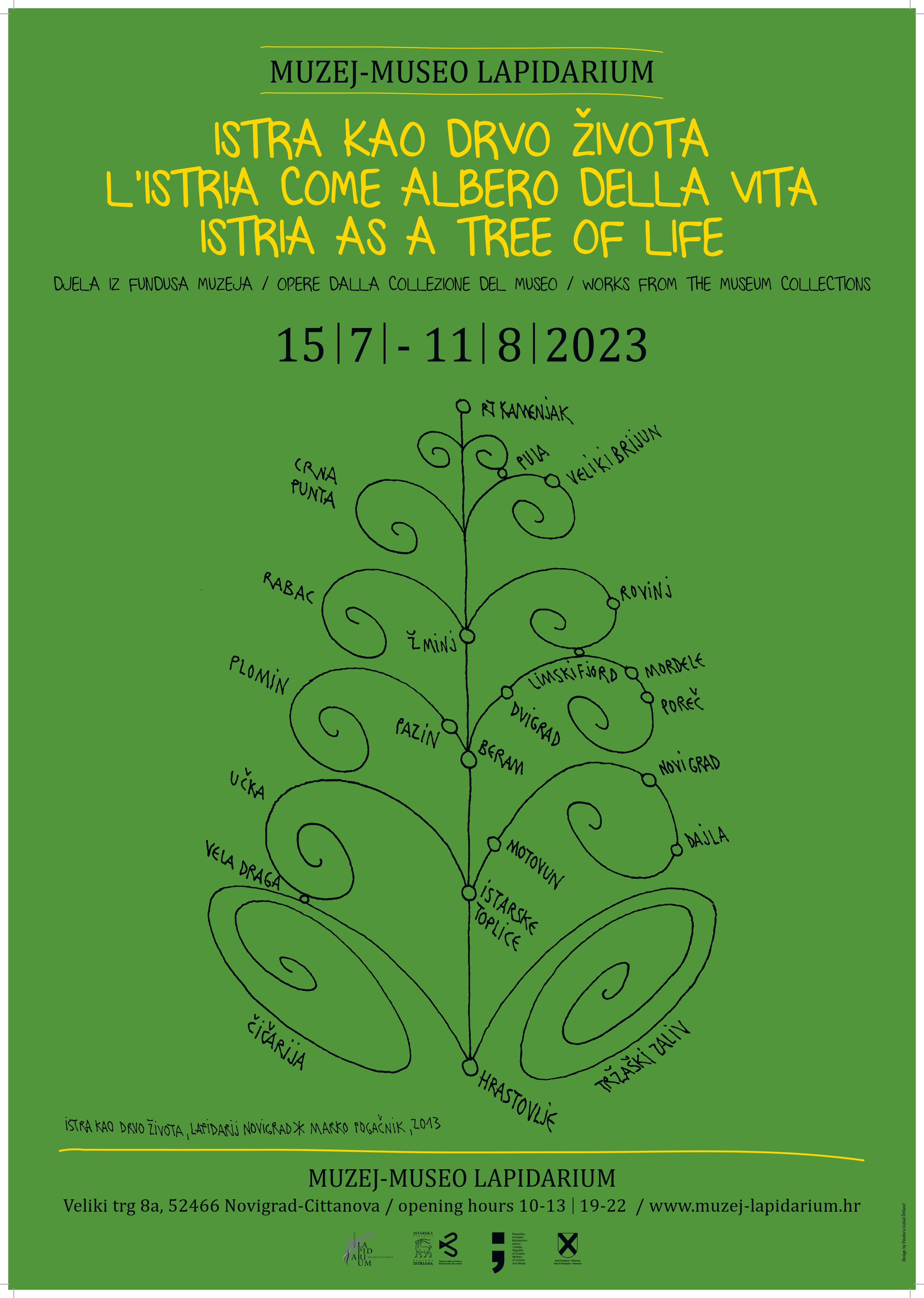 Design: Feodora Gubaš Štifanić
Named after a work by Slovenian artist Marko Pogačnik, this exhibition presents us with a variety of works, all of which are united by a single theme – Istria. In the spirit of his life-long pursuit of a holistic way of exploring the mysterious bond between art and life, Pogačnik once proclaimed that Istria had always been "terra magica, terra incognita ". Even people who are otherwise insensitive to these esoteric voices cannot help but feel something special when they, upon exiting the Učka tunnel, take their first step into this ancient, mythical space. Indeed, there are many reasons for considering Istria a magical place, and the goal of this exhibition is to portray and understand some of those reasons.
Leaving aside the fact that Museum – Museo Lapidarium was originally designed to host an impressive collection of medieval stone artefacts; it should be mentioned that a significant portion of its collection contains works of contemporary art (at present: 655 items).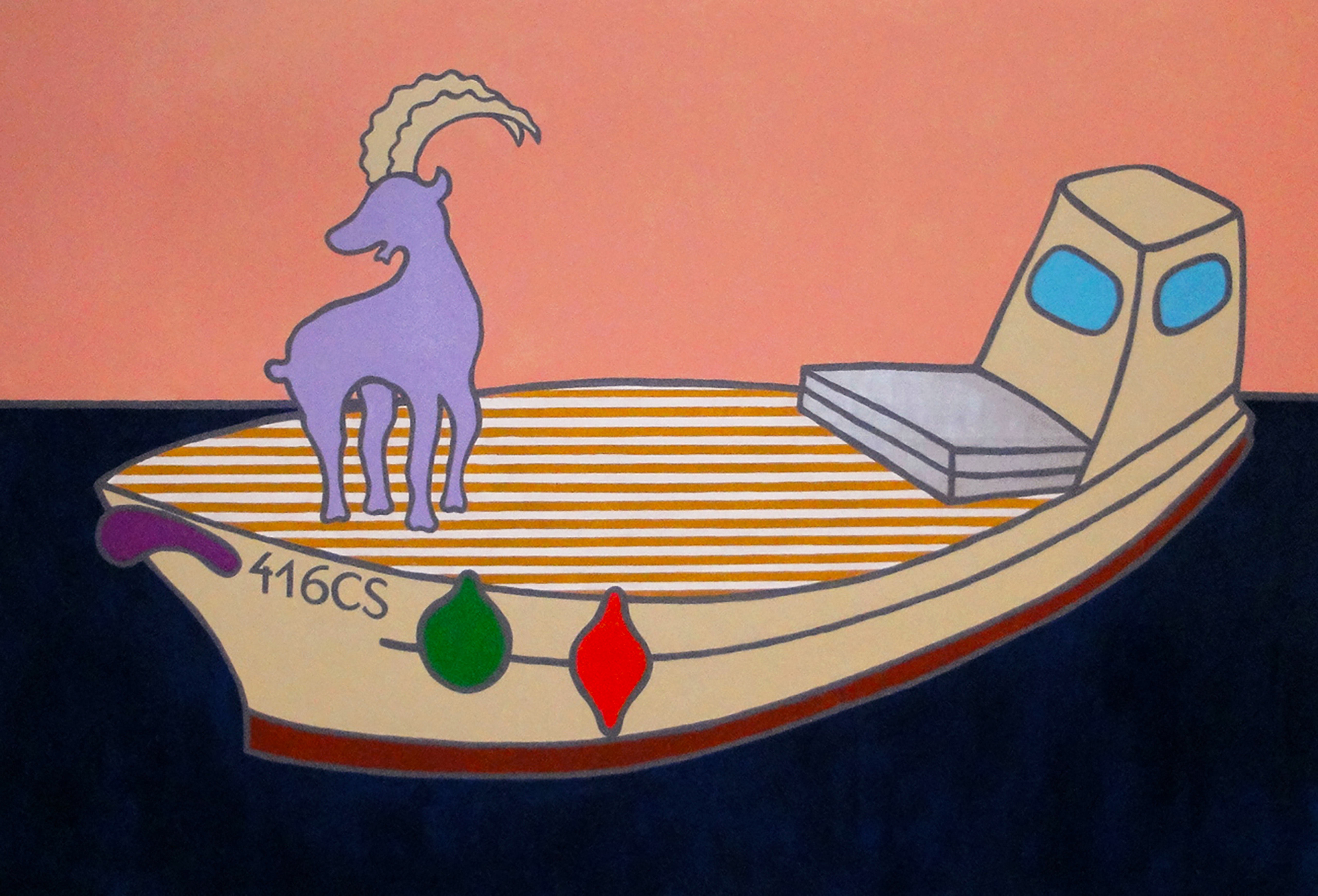 Denis Krašković – Goat on a boat, 2015
Some of these works were donated, bought off, reproduced, or created for the purpose of being exhibited in the small but charming Rigo Gallery (located at Velika ulica 5), which has officially been part of the museum since 2016. During the many years of its existence (since 1995), some of the artists basically grew up in this gallery, and through the experience of exhibiting, discussing, and evaluating their art with other people they certainly grew both professionally and personally; some of them even succeeded in reaching prestigious international or world-renowned status.
The purpose of the exhibition is to show artists with different styles and perspective on segments of Istria´s rich history and culture. By moving through this Istrian narrative found in the Rigo collection, we actually have a panoramic view of contemporary Croatian and European art of the second half of the 20th century onwards.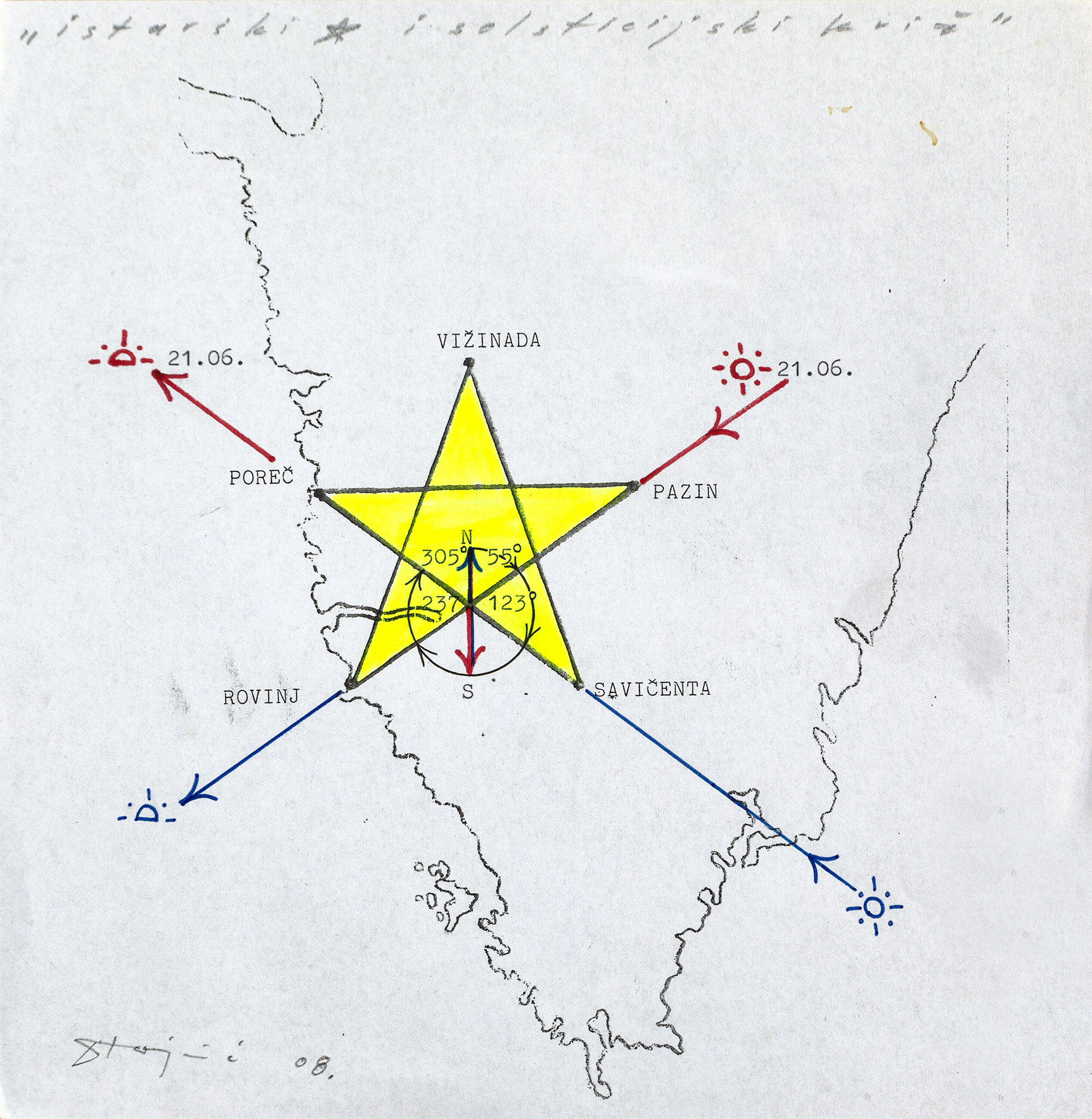 Damir Stojnić – Istrian pentagram, 2008
Artists presented at the exhibition: Đanino Božić, Marčelo Brajnović, Marija Braut, Karlheinz Cibulka, Matija Debeljuh, Ivars Drulle, Andreja Eržen, Maja S. Franković, Tina Gverović, Markus Hanakam & Roswitha Schuller, Denis Krašković, Dalibor Martinis, Oleg Morović, Marko Pogačnik, Silvia Potočki aka SofiaSilvia, Linus Riepler, Ana Sladetić, Nelio Soneg, Damir Stojnić, Šikuti Machine and Goran Škofić.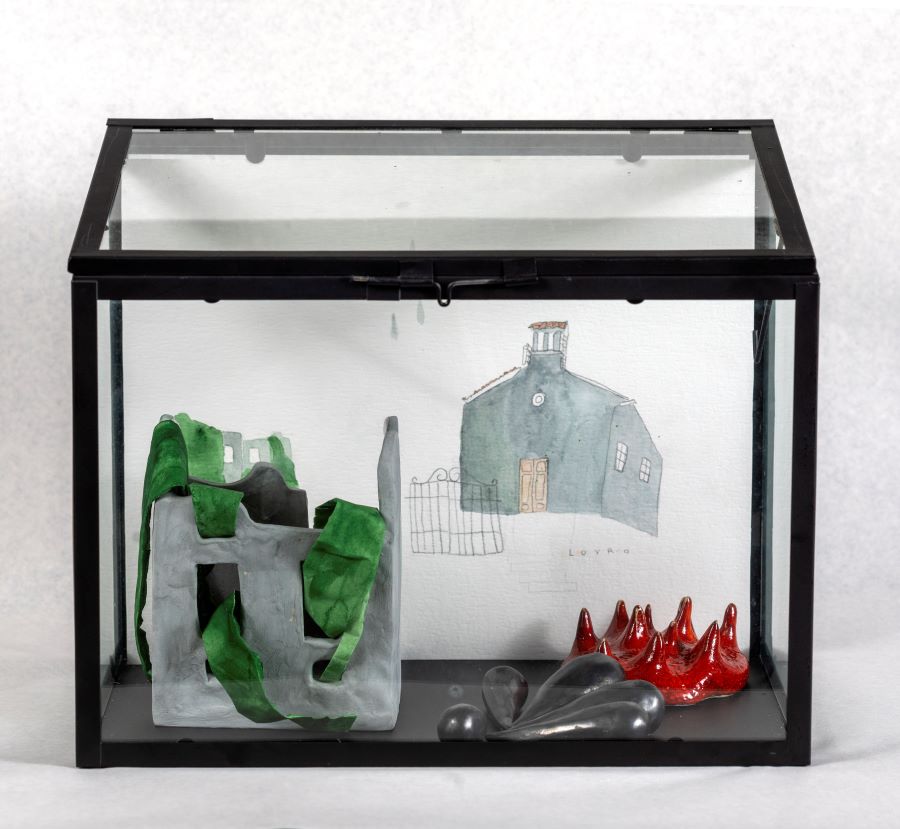 Ana Sladetić – Tears of St. Laurentius, 2021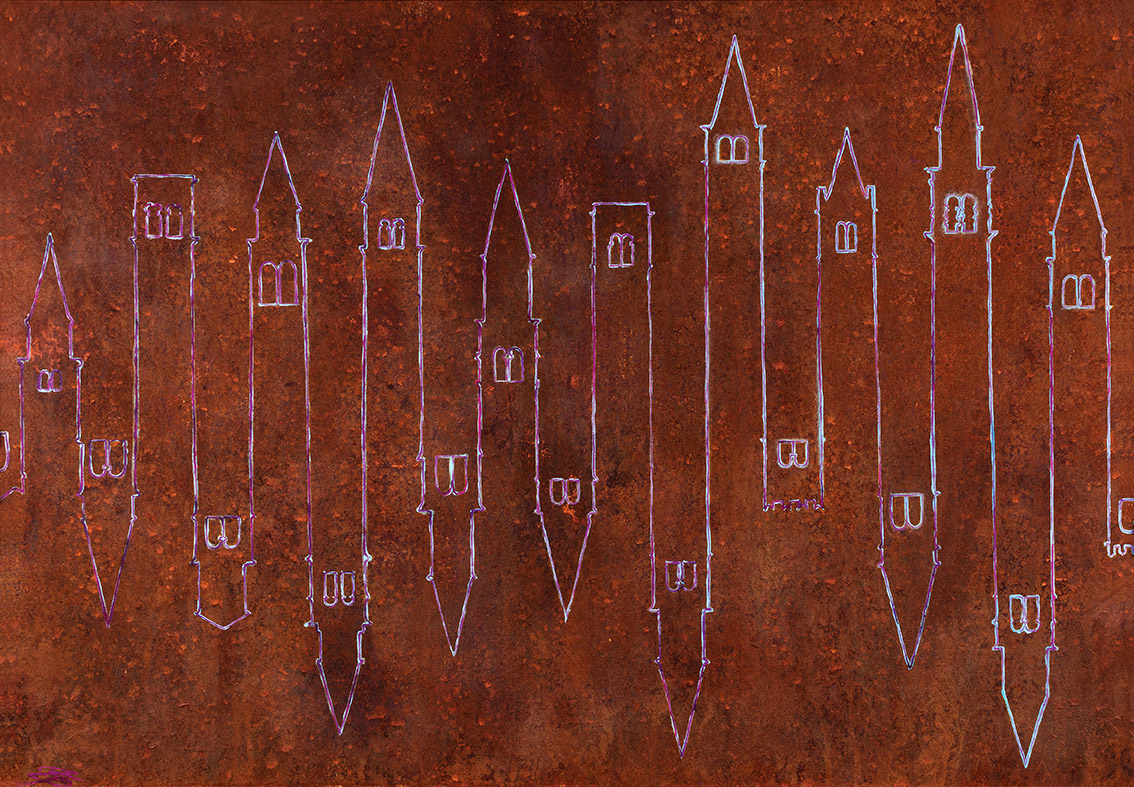 Ivars Drulle – Look, Mom, What I Saw Today!, 2019
The exhibition Istria as a tree of life will be hosted at the Museum Moslavina Kutina from October 5 to November 3, 2023.
Opening hours: Monday to Saturday from 10 a.m. to 1 p.m. and from 7 p.m. to 10 p.m.
Muzej-Museo Lapidarium, Velika ulica 8A, 52466 Novigrad-Cittanova
tel: 052 726 582, e-mail: info@muzej-lapidarium.hr
The realization of the exhibition and publication was made possible by the Ministry of Culture and Media of the Republic of Croatia, the City of Novigrad-Cittanova and the Tourist Board of Novigrad-Cittanova.