Museum Lapidarium, Veliki trg / Big square 8 a, Novigrad – Cittanova
Gordana Majnarić: Šufitpuppen
Opening: 26 July 2019 at 9 p.m.
The exhibition is open untill 13th August 2019.
1. My entire oeuvre, including drawings, paintings, objects and spatial installations, "expanded" onto the garden, transforming it into a "yard of ruins and sculptures", is located in the Doll House! Despite the fact that I've been living in Vienna for half a century as a part of an urban environment not interrupting my conceptual work in progress and artistic activity with educational-environmental engagement, launched back in the eighties between "Here and There", in fact consequentially "With Myself and My Suitcase as a Companion", never doubting the Time Machine and consistently quoting myself, i.e. my credo: "I don't fight for a better future. I fight against the wrong present."
2. Multifunctional from the beginning, Doll House is from the entrance to the attic, structured and conceptualised as an exhibition space and a place for the realisation of my conceptual project "Gajana 1980", aiming to revitalise the Istrian village of Gajana. At the same time, Doll House is a self-storage for my "puppet panopticon" and thousands of different artworks, presented in my conceptual and ambiental exhibitions between 1980 and 2010, naturally with an accompanying private archive in the form of a five-part almanac (around 50 kilos), which documented Doll House with a chronology of realised activities, utilising the museum type of research and archive material processing.
3. In practice and collective memory, most people identify the title Doll House with my name Gordana Majnarić, i.e. recognises us as the same term, despite the fact that none of the "two of us" are the other's synonym, pseudonym, tandem, twin…
4. The exhibition has a retrospective character and presents part of my Doll House artworks selected by the "Curator & Artist choice" method, aiming to visualise part of the existing ambiental "doll" setup in the house in the Istrian village of Gajana. The exhibition at the Museum Lapidarium is not usual for Doll House. Apart from the replica in Asheville, North Carolina, US, this is the first presentation in Croatia.
Gordana Majnarić & Jerica Ziherl
Translated by Ivana Ostojčić
Photo gallery – opening exhibition: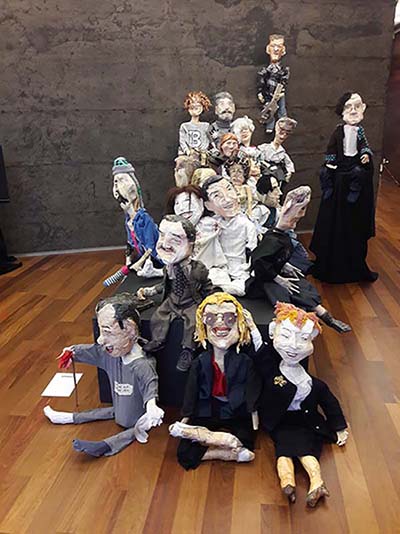 Photo by Đanino Božić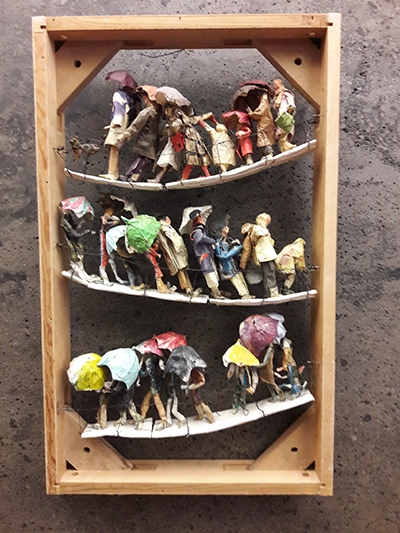 Photo by Đanino Božić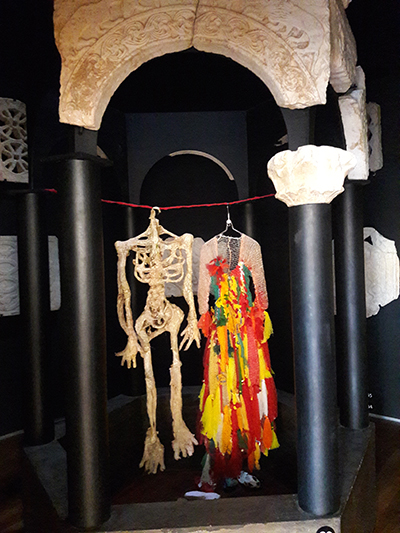 Photo by Đanino Božić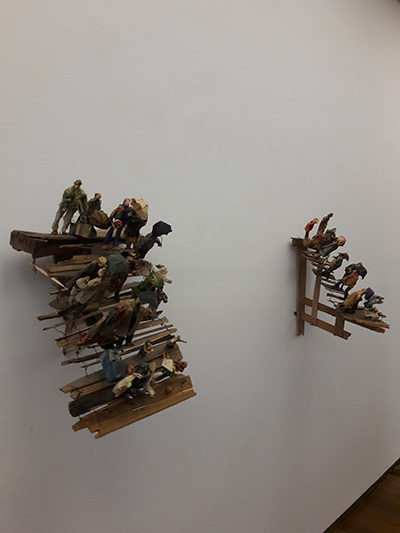 Photo by Đanino Božić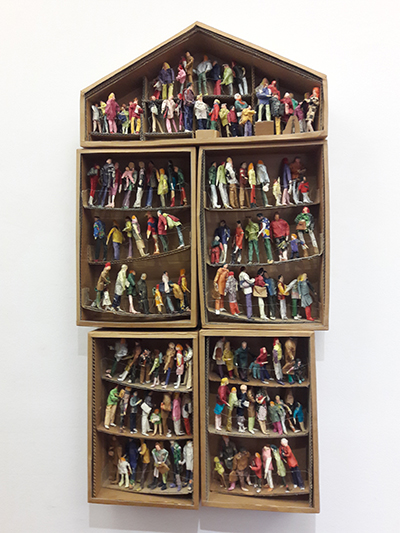 Photo by Đanino Božić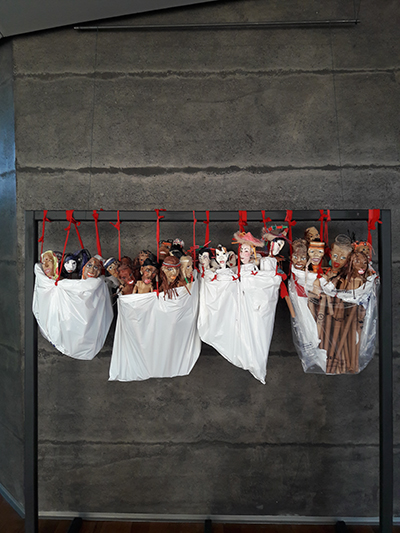 Photo by Đanino Božić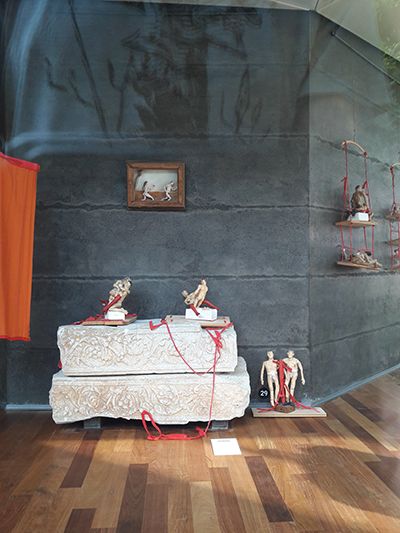 Photo by Đanino Božić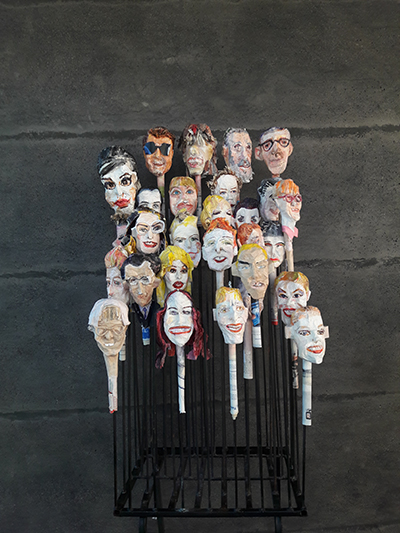 Photo by Đanino Božić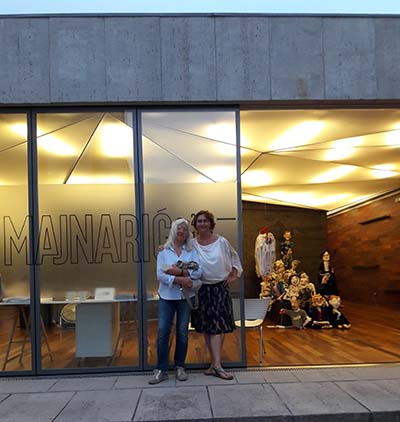 Gordana Majnarić i Jerica Ziherl, photo by Đanino Božić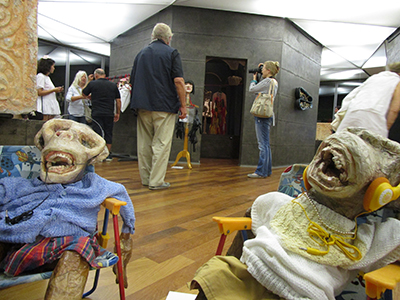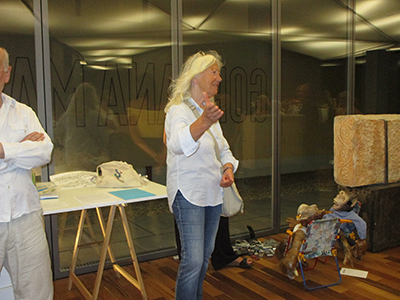 Photo by Đanino Božić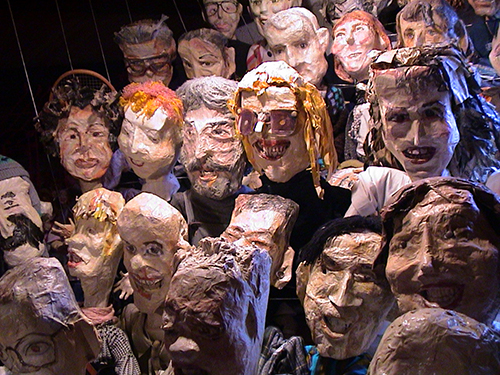 Courtesy by Gordana Majnarić
The exhibition is financied by the City of Novigrad – Cittanova.


– – –
Cover photo & design: Oleg Šuran.