Museum Lapidarium, Veliki trg 8a, Novigrad-Cittanova
December 11, 2020 – February 28, 2021
Exhibition
The Wings of History. Air battles over Istria 1941-1945. Bujština – human destinies.
Organisers: Museum Lapidarium; GALLERION- collection of the Austro-Hungarian Navy, Sergio Gobbo; High school "Vladimir Gortan" Buje, mentor: Dolores Mihelić-Malbašić, students: Alex Zubin, Alison Ivančić, Laura Kostelac, Isabel Wertheim Alić, Mia Kovačević, Ilijana Krezić, Damjan Jagunec Semeši, Sarah Lisičar, Neira Miskić, Gaia Bogolin, Mia Radešić
The wreck of the "Betty Anne" bomber that crashed near Zrenj, the then poorest part of the upper Buje area (Bujština), was like a 'gift from heaven' for the local population. As they desperately lacked metal, the easily worked aluminium from the B-24 bomber was used for covering roofs of many houses and barns, replacing old clay dishes with modern metal pots, lids, spoons and forks, while combs and mirrors were later successfully smuggled from Zone B to Yugoslavia.
Angelo Šorgo, born on 19 March 1917 in the village of Šorgi near Zrenj, was the most skilful of all in working the disintegrated aircraft material. In the period from 1945 to 1947, partly with the help of the then Motovun pastor, he sold over 500 combs and other various items in Rijeka, primarily to women.
Venue: Museum Lapidarium, Veliki trg 8a, Novigrad-Cittanova
Dates: from 11 December 2020 to 28 February 2021
Open: Monday – Friday from 9 am to 3 pm, Saturday from 4 pm to 7 pm. Closed on holidays. Free entry.
The exhibition was realized with the funds of the Ministry of Culture and Media, the Ministry of Tourism, the City of Novigrad-Cittanova, the Tourist Board of the City of Novigrad.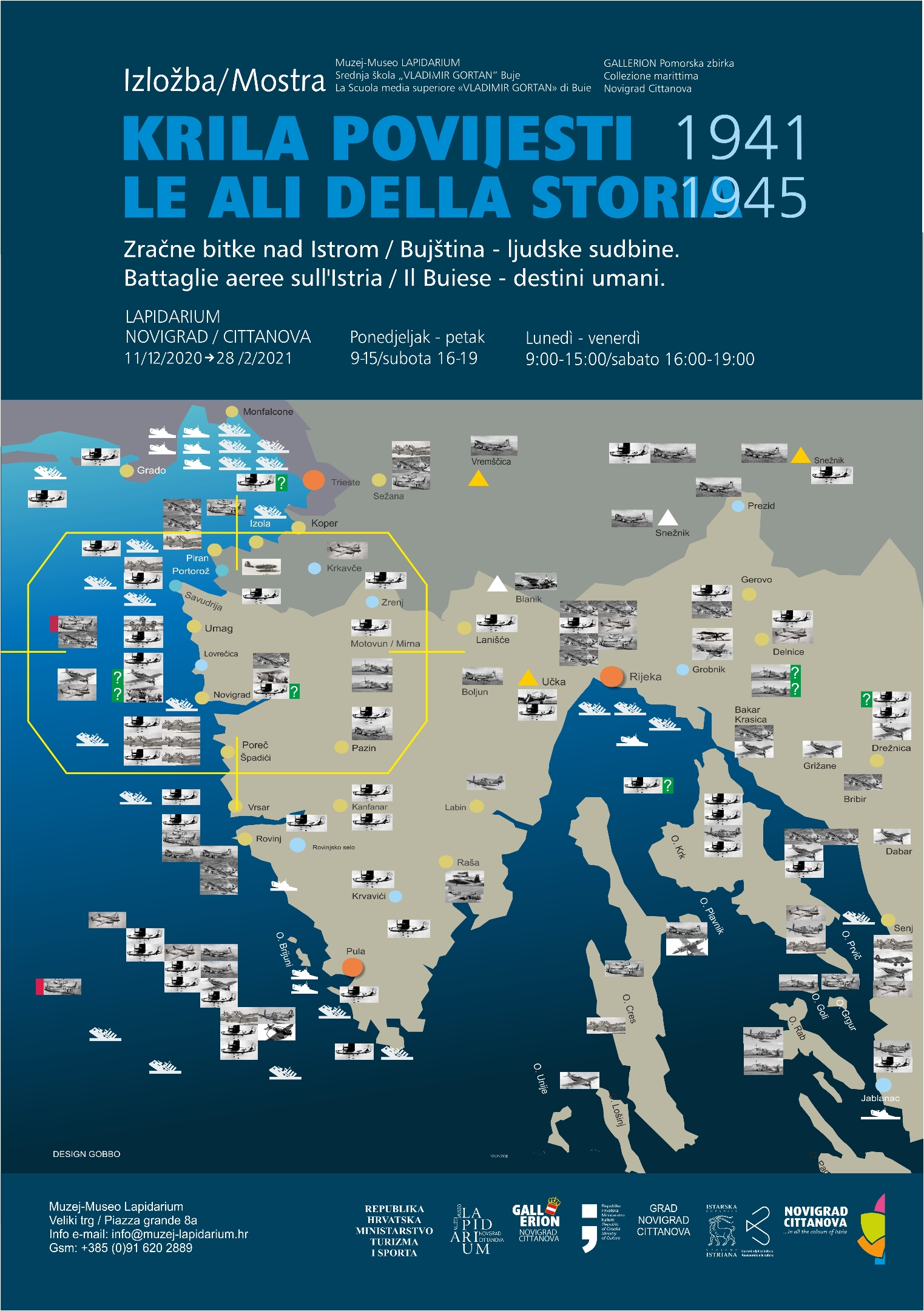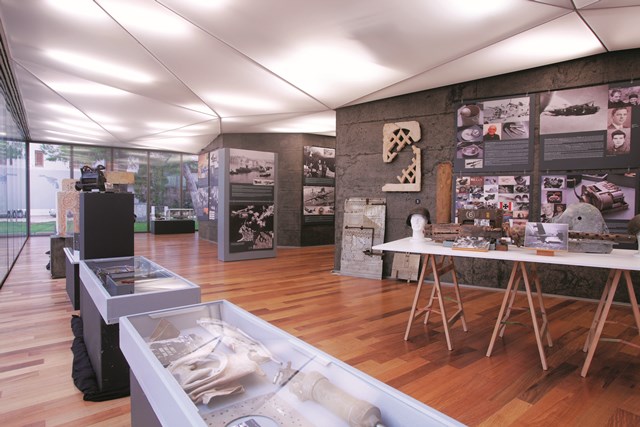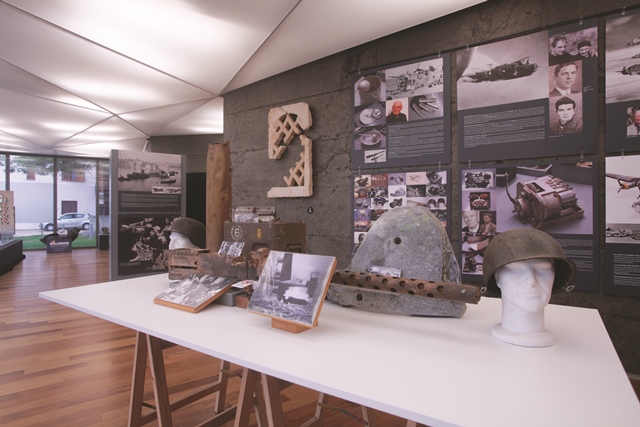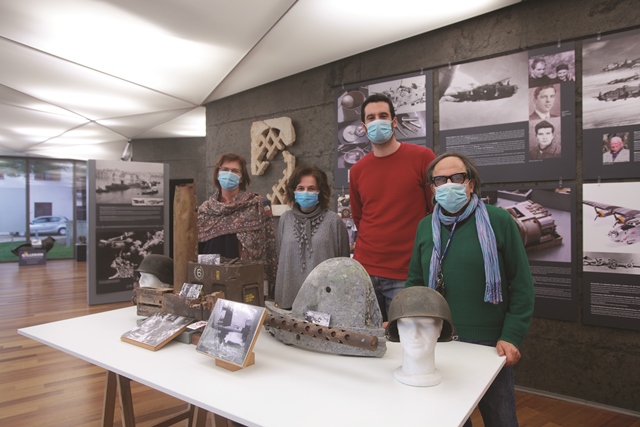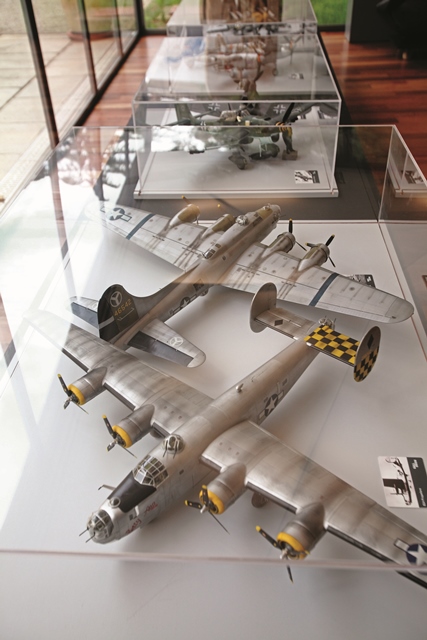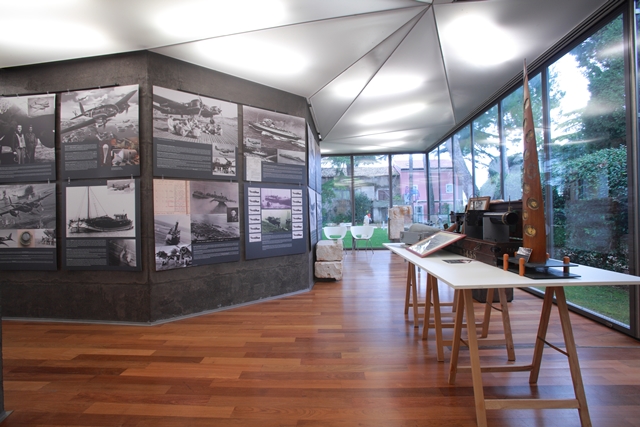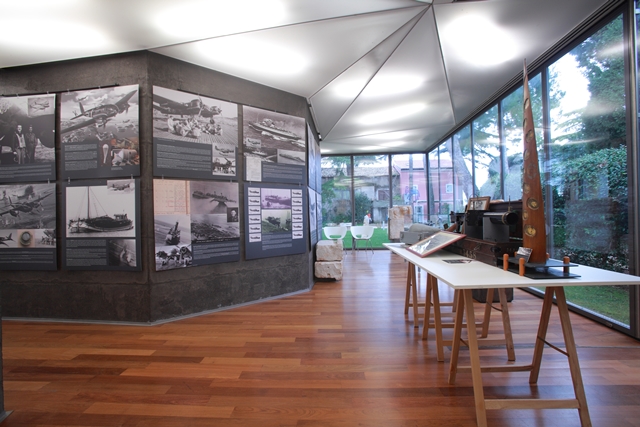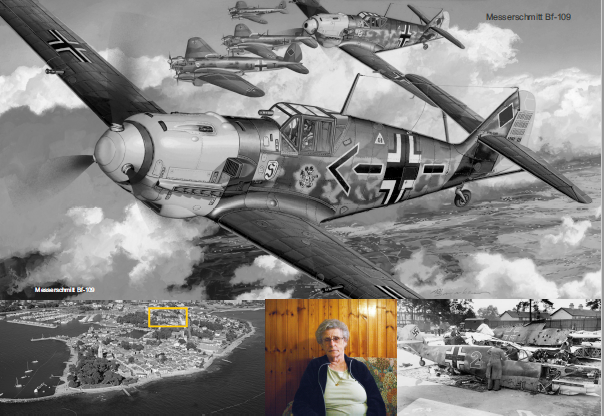 The Messerschmitt Bf-109 lightweight plane was the most active German fighter in the Istrian sky as well. It was powered by the Daimler-Benz engine and could fly for only ninety minutes at a time. Until the emergence of the Spitfire fighters, it
virtually had no rivals.
Mrs Anna Isa from Novigrad remembers the two Messerschmitt fighters. One carried the Amnistia sign during the final German offensive in Istria, while the other was covering for it. Both were brought down by the British fighters. One crashed
near the then textile mill in Novigrad. Various aircraft parts were used by the locals for making all kinds of objects for everyday use, and Isa's father was the most skilful of them. She also remembers several aircraft falling into the sea, among them a
biplane that crashed at the Mirna river estuary near Antenal, and the thunderous sounds of antiaircraft guns at Cape Novigrad.