Museum Lapidarium, Novigrad – Cittanova
presents
Novigrad beneath the surface: an archaeological tale about the beginnings of the city
We are pleased to invite you to the opening of the exhibition on 2nd April 2021, at the Museum Lapidarium.
A presentation of the outcome of rescue archaeological excavations conducted in 2018 by the side of Hotel Cittar in Novigrad. The excavations uncovered the remains of the city's defensive walls, early medieval graves and many other archaeological finds.

Curator: Anika Mijanović
Organisers: Museum Lapidarium & Umag Town Museum
Design: Stanislav Habjan
Venue: Museum Lapidarium, Veliki trg 8a, Novigrad-Cittanova
Dates: from April 2 to May 9, 2021
Open: Monday – Friday from 9 am to 3 pm, Saturday from 4 pm to 7 pm. Closed on holidays. Free entry.
The exhibition was realized with funds of City of Novigrad.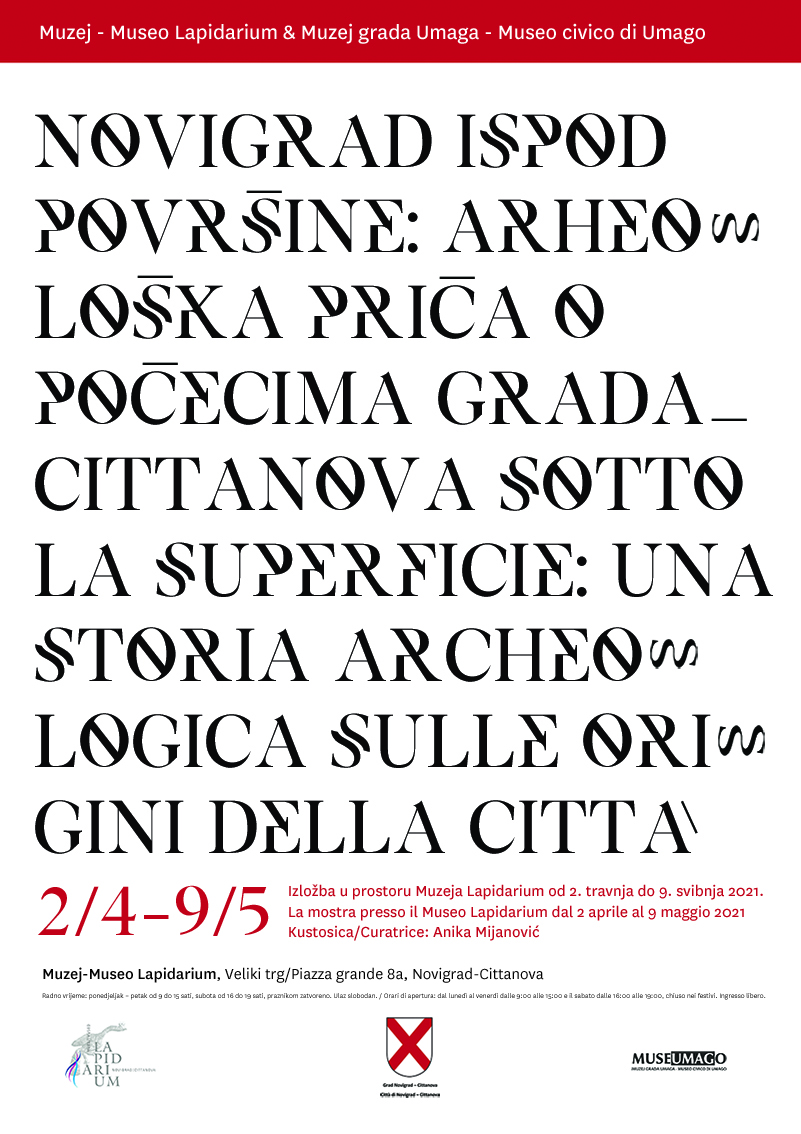 Design: Stanislav Habjan
——————————————————————————————–
For your and our safety, during your visit to the Museum Lapidarium and Rigo Gallery we kindly ask you to follow these instructions:
– wear a face mask
– keep a distance between other visitors
– use hand sanitizer at the entrances when entering the museum and gallery indoors
– if you have respiratory problems such as cough and fever, please stay at home
Thank you for understanding.