Rigo Gallery, Novigrad – Cittanova
FINALLY, SOMEBODY!
Exhibition opening: 12 June 2020 at 8 pm
Exhibition is open until 12 July 2020.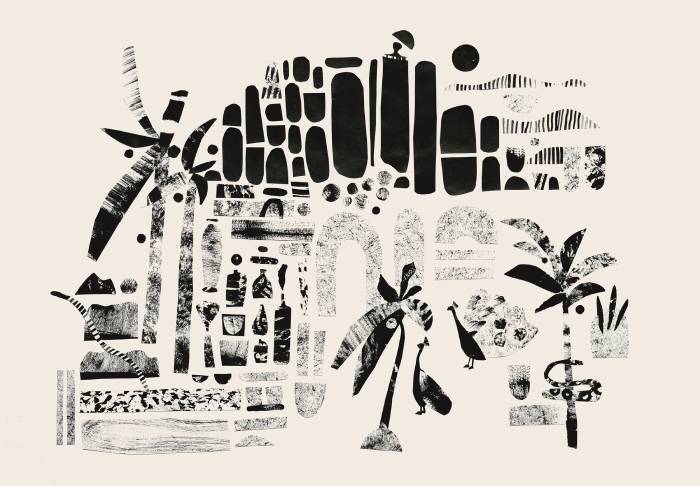 He lived in the middle of a desert. Yellow and orange, it stretched as far as the eye could see. And his eyes could indeed see very far when he gazed from the top of the tallest tower. He had been building that tower for the past ten years and has finally ceased, proud of his work. Hist castle seemed perfect, worth every gold coin. With his cloak trailing behind him, he caressed the stairs like they were a stone-hearted monster.
(…)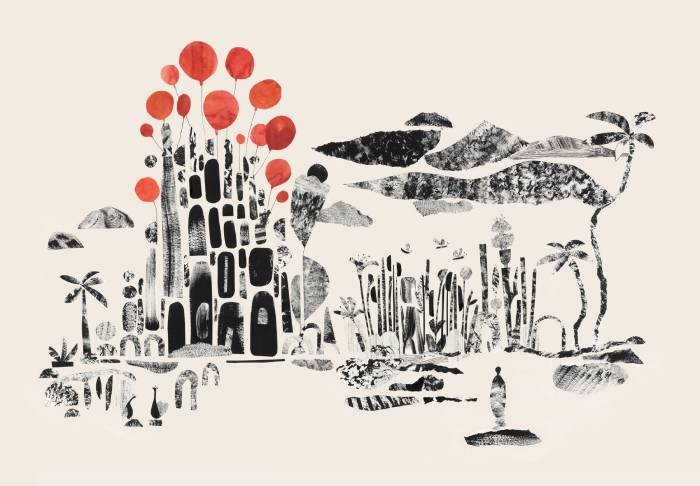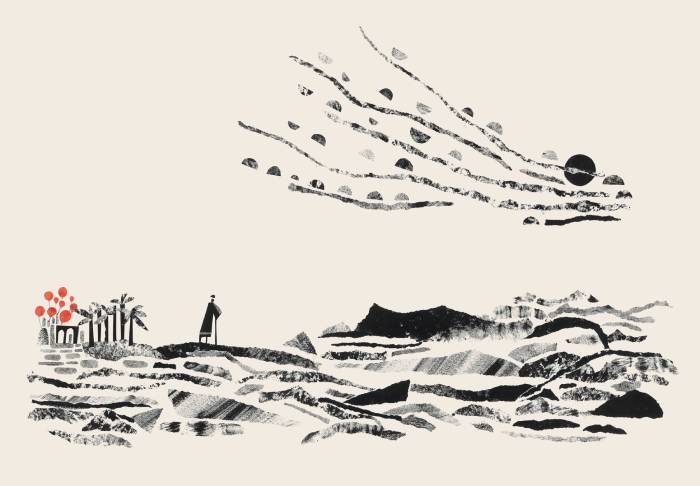 KLASJA HABJAN (Zagreb, 1993) is an illustrator, a graphic designer, and a writer. She graduated Magna Cum Laude at the School of Design in Zagreb where she majored in Visual Communications (2016). Under the mentorship of prof. Nenad Dogan, she received the School of Design's Annual Award for her project Notepad Unblock (2013/2014).
Her first solo exhibition City made of sand was held at the Skale do Sunca gallery (Stara Novalja, 2014). Her series of graphics and short animated movies was part of the Artcoustic cultural programme (Zagreb, 2015) and was exhibited at KSET club. Her series of illustrated posters Jungle was displayed at Botaničar (Zagreb, 2019). Her exhibition Pieces at Šira Gallery (Zagreb, 2019) also included some of her short stories. She is the author of a collection of graphics, short stories and poems of the same title Pieces that was published as part of Petikat Art Workshop (2020.)
Klasja participated in about twenty group exhibitions of illustration and design. We selected the following: Bratoljub, Trešnjevka Cultural Centre (Zagreb, 2019), Exhibition of Croatian Design 1718, Museum of Arts and Crafts (Zagreb, 2018), 36 Mountains Festival, Croatian Association of Artist (Zagreb, 2018), Books for watching: books for reading, Šira Gallery (Zagreb, 2017), Illustrations speak, Oris Gallery (Zagreb, 2017), Tell you a story? A selection of contemporary Croatian illustration, Krsto Hegedušić Gallery (Petrinja, 2017), and Fifteen, held at Živi Atelje DK (Zagreb, 2016) as part of the Festival of the European Short Story during which Klasja exhibited a series of illustrations that potray a short story written by David Albahari.
Klasja also exhibited at Lauba (Zagreb, 2015) as part of The International Laser Summit of Cheap Graphics – "On the Edge". She participated in CRTOMAT!. Exhibition of illustrations and comics at Virovitica City Museum (Virovitica, 2015). Her interactive poster was part of the travelling exhibition The other side held at Quartier Général, (La Chaux-de-Fonds, Switzerland 2017) and KM8 Gallery (Belgrade, Srbija, 2015).
With Zita Nakić, she is part of a designer tandem klasja&zita in which she creates new graphic materials, visual identities, front pages and book designs. She often works with cultural institutions. She collaborated on a booklet titled Conceptual Art for Beginners that was published for the Museum of Contemporary Art in Zagreb (2017). For the same museum, she also designed, drew graphics and wrote a story for The Spirit of Bauhaus comic book (2020), thus unifying all her primary interests.
About the exhibition Finally, somebody!
Museum Lapidarium / Rigo Gallery
Novigrad – Cittanova, June 2020
In addition to her series of collages, the author's fifth solo exhibition also includes her short story that served as an inspiration for the illustrations. Both the story and the pictures depict a journey in which the human need for the spiritual and companionship. Only by knowing someone else can the main character get to know himslef – to be a host, he must first learn how to ne a guest. The contrast between having and losing what you have is a metaphor for the cyclic nature of life itself.
Exhibition opening
Photo credits: Zita Nakić, Mislav Mironović & Klasja Habjan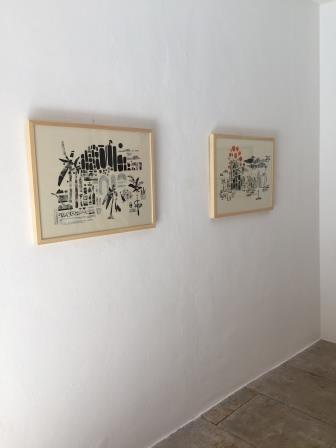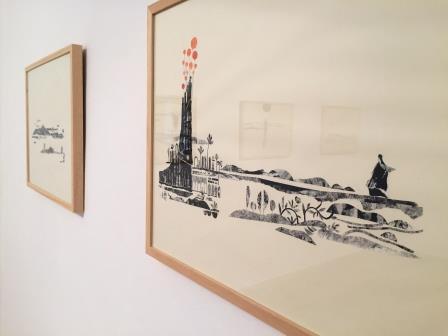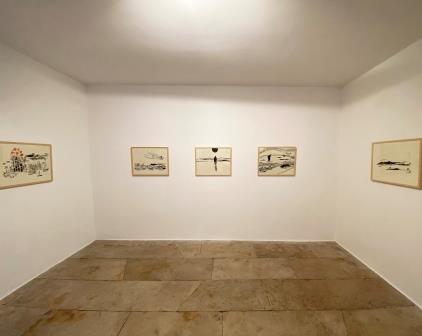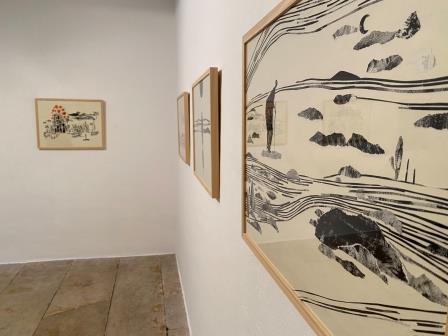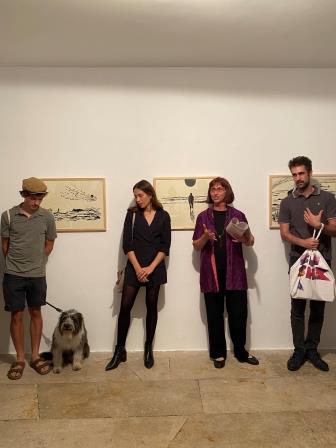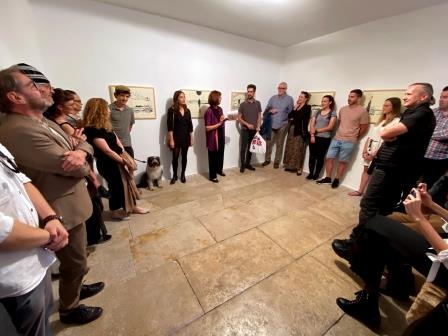 – – –
Cover photo: ©Klasja Habjan
Story, illustrations, design: ©Klasja Habjan
English translation: Marija Vukšić
The project has been made possible through the support of the City of Novigrad – Cittanova, Region of Istria Administrative Department for Culture and the Ministry of Culture of the Republic of Croatia.