We are pleased to invite you to the openig of Igor Grubić's solo exhibition at the Gallery Rigo, on Friday 17 July 2022 at 9 pm. Igor Grubić is present at the opening. Venue: Gallery Rigo, Velika ulica 5, Novigrad-Cittanova, Croatia.
Igor Grubić: Do Animals…..? 2017
Igor Grubić's multimedia project is based on research into the area of former slaughterhouses in northern Italy during his stay at the RAVE East Village Artist Residency. In this multimedia project, Grubić explores the psychological effect of slaughterhouses and animal deaths on human consciousness, mostly through the personal aspect of himself as an activist for unwavering advocates of animal rights.
The project is made up of a series of five commercially urban media posters – five photographs of now empty slaughterhouses through which the author's textual queries "Do Animals…" ?, such as a surreal call for public moral responsibility. The scenes in their duality between the quiet and the cold are visual narratives of the path the animal takes from life to death, from light to darkness, disturbing and conflicting with humanity's sense of animals.
The project was accompanied by a screening of a film shot at night in these former slaughterhouses.
Igor Grubić (b. 1969, Zagreb) is one of the most successful and internationally recognized Croatian artists. His work includes specific interventions in public spaces, photography and film. Since 2000, he has also worked as a producer and author of documentaries, TV reports and socially engaged commercials.
Curated by Jerica Ziherl
The exhibition is open until June 30, 2022.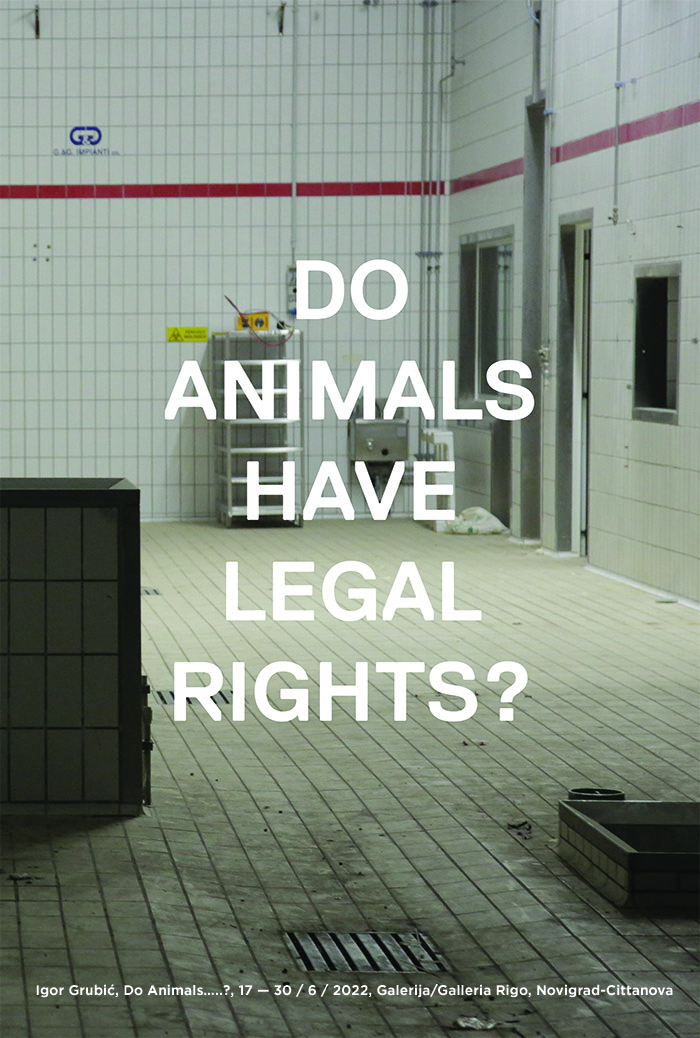 The realization of the exhibition and publication was made possible by the County of Istria – Administrative Department for Culture and Homeland, the Ministry of Culture and Media of the Republic of Croatia, the City of Novigrad-Cittanova and the Tourist Board of Novigrad-Cittanova.