Muzej – Museo Lapidarium & Galerie Krinzinger Wien: 6/5/2017 – 18/6/2017
Markus Hanakam & Roswitha Schuller
Markus Hanakam & Roswitha Schuller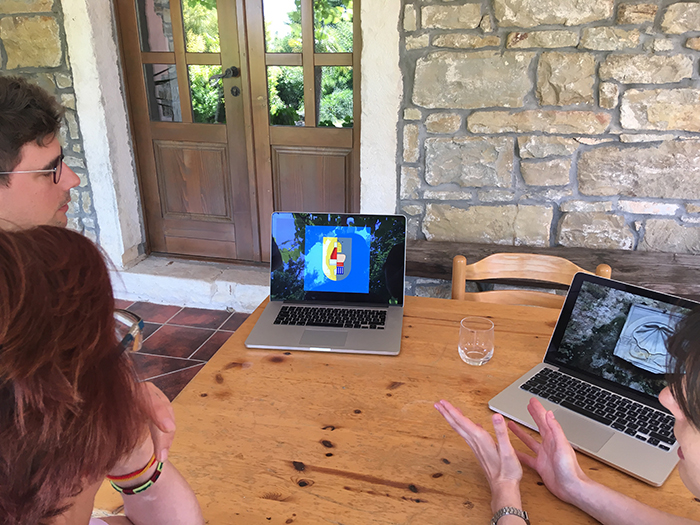 Markus Hanakam, Roswitha Schuller and Jerica Ziherl, Artist in Residence Kuberton, 2017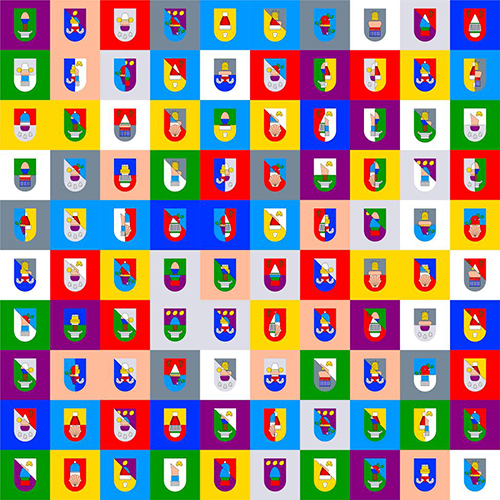 "COAT OF MIRACLES – 100 WAPPEN", Hanakam & Schuller, AiR Kuberton, 2017
Coat of Miracles – Hanakam & Schuller
Our collection of the so-called "Musterblätter" (style sheets; we started in 2016) is a recent application of our archive of plastic objects and artefacts. These objects are industrially confected and coded with commercial aesthetics. We re-sketch them digitally using vector graphic software and hence gain graphics that we can freely re-colour and re-scale. Out of this archive we develop a heraldic taxonomy, an alternative system of coat of arms supplied by our formal vocabulary and supported by site-specific symbols from Istria region.
A Coat of Arm's grammar is dating back to rulebooks of the Middle Ages defining variations and divisions of the fields as well as the field's colouring (so-called "tincture"). We translated the twelve classical tinctures in their equivalent digital RGB-mode.
The Coat of Arms – mostly showing the shield in dependence of its martial function – is a symbol and a representative. It is telling a story from the place and people it originates from. As a flag adornment the heraldry remembers us on times of the celebration and the ritual – a ritual that stays vague in this context.
– – –
Jelena Bando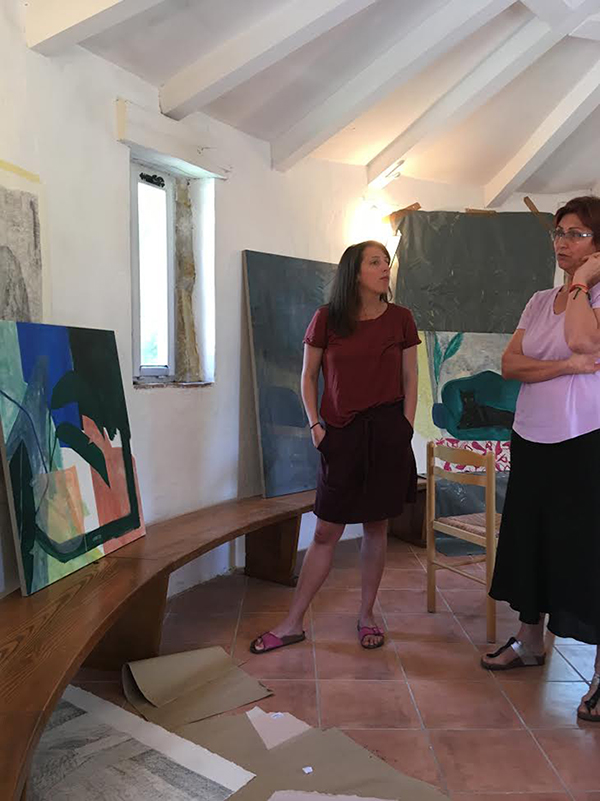 Jelena Bando & Jerica Ziherl, AiR Kuberton, 2017
Jelena Bando from Artist in Residence Kuberton, 2017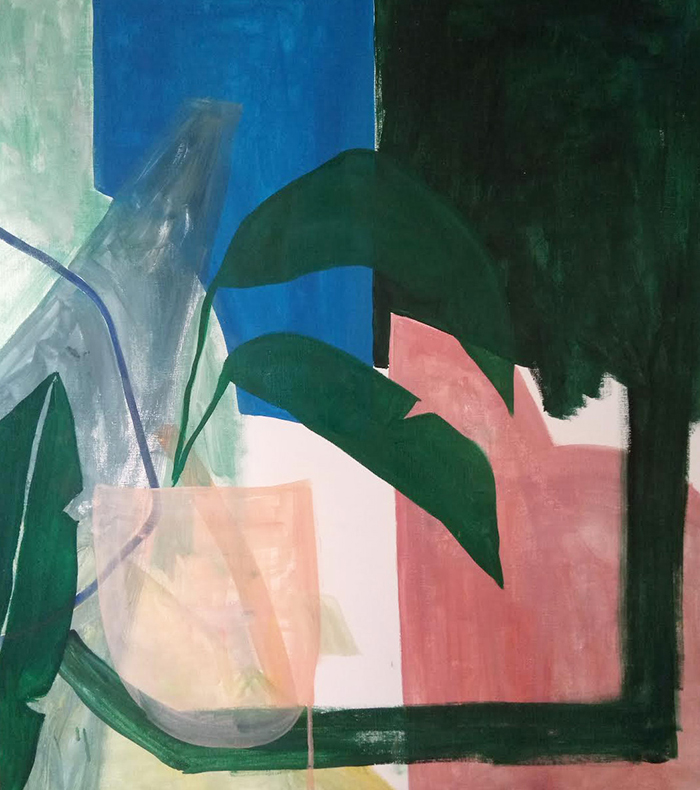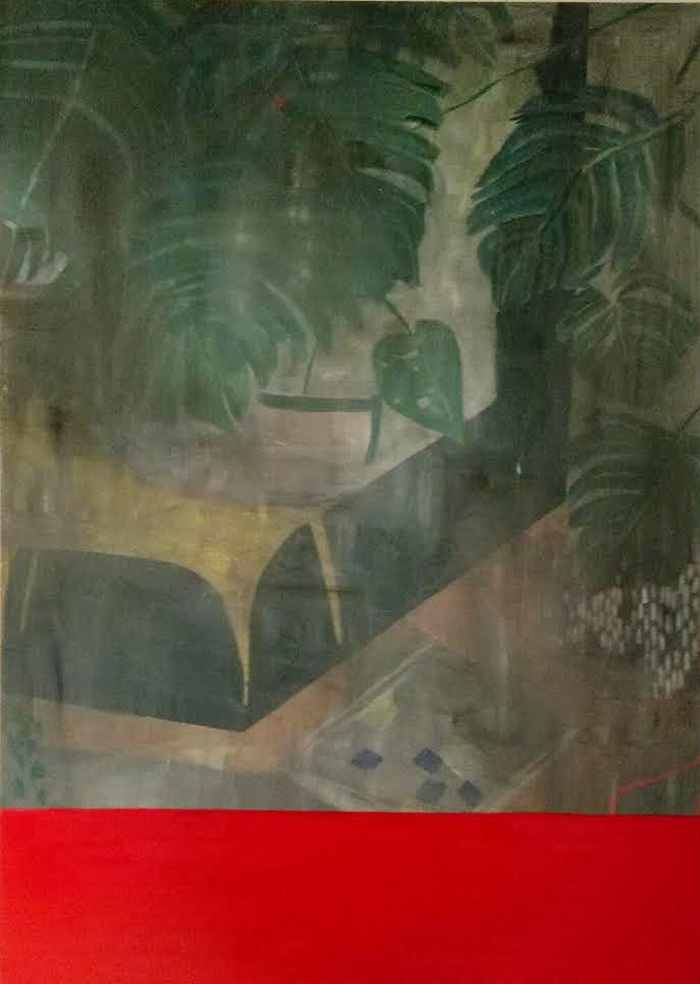 – – –
29/5/2017 – 18/6/2017
Davor Sanvincenti
From Artist in residence Kuberton, 2017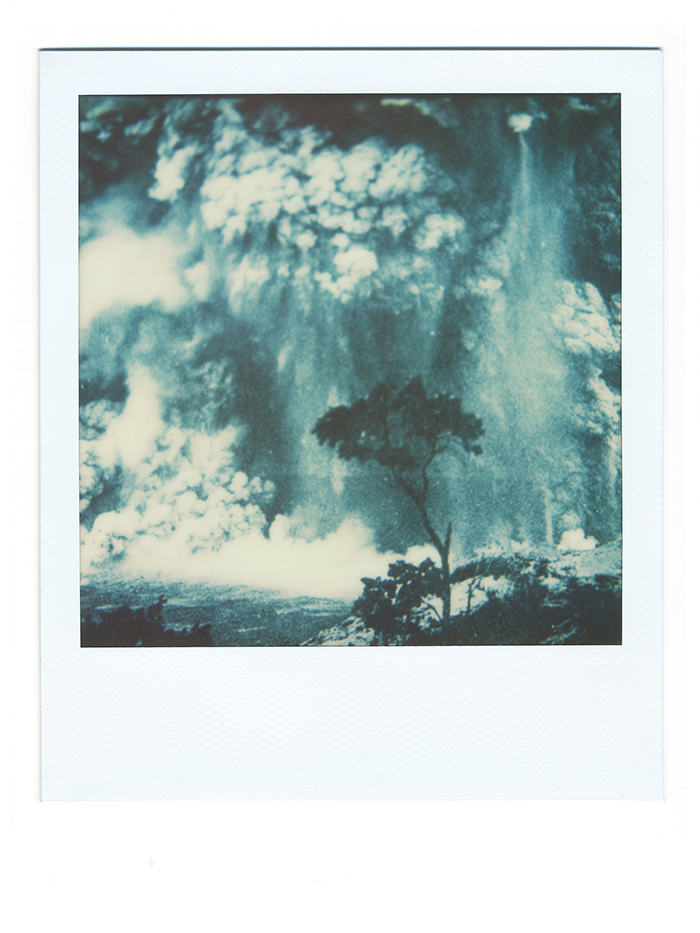 Vulcano Tree – D. Sanvincenti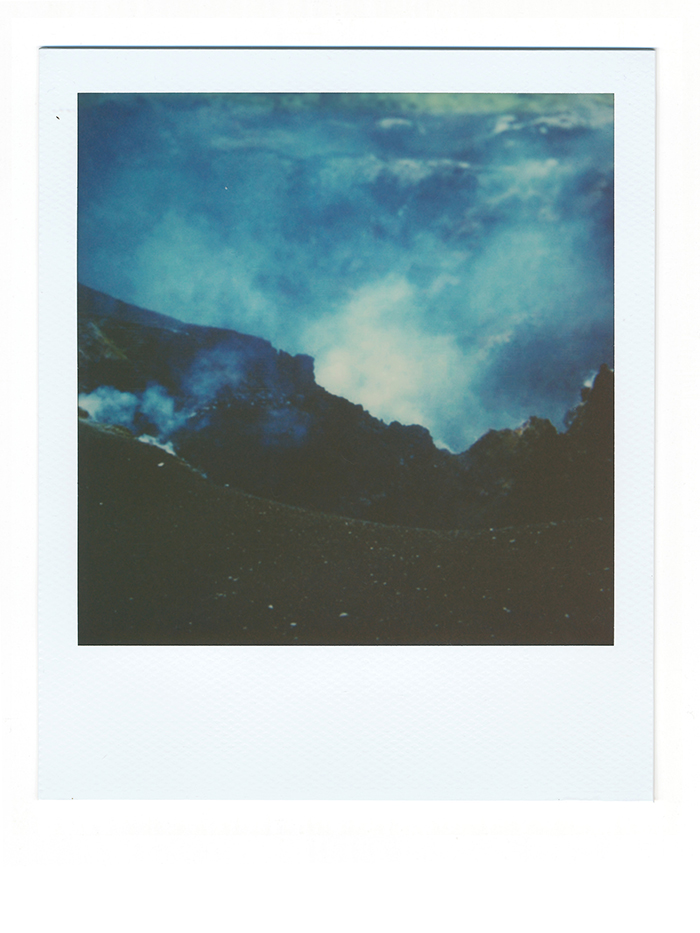 Vulcano Top – D. Sanvincenti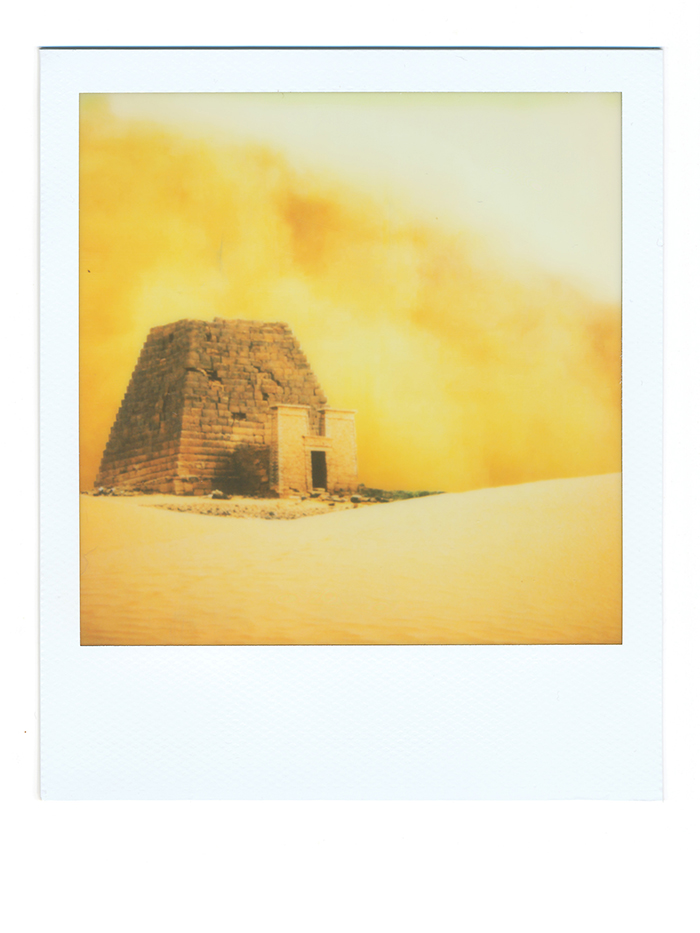 Meroe Storm – D. Sanvincenti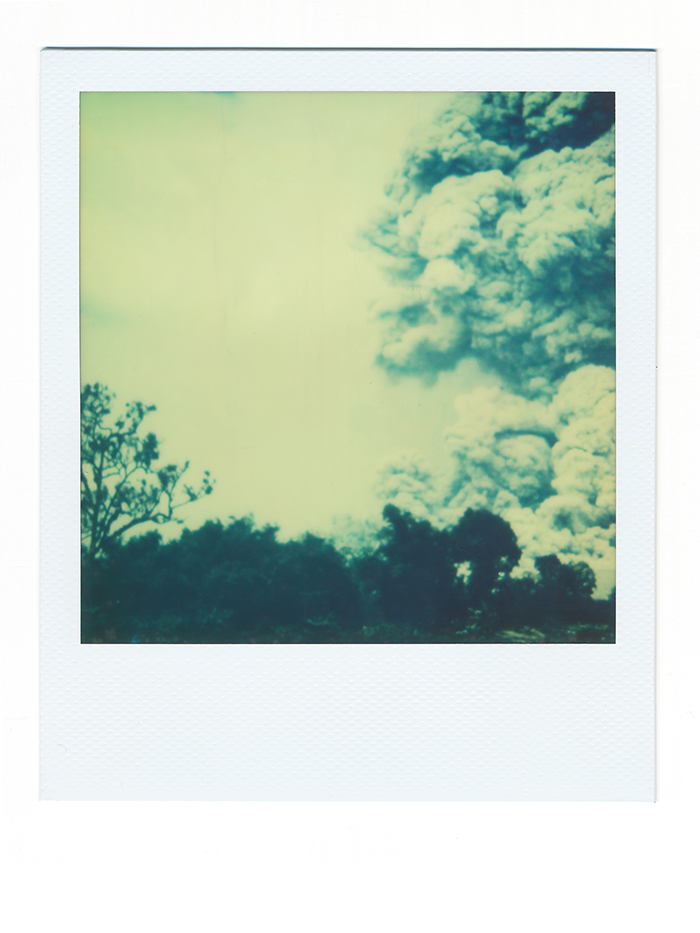 Vulcano Storm – D. Sanvincenti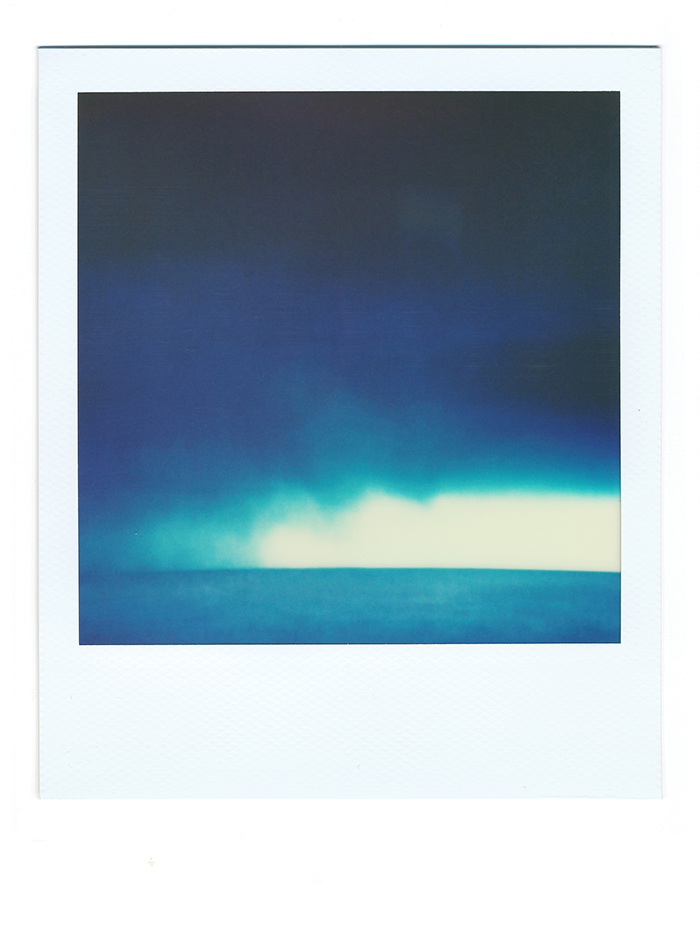 Horizon Storm – D. Sanvincenti
Human advancements and ecology are not sharing the same nature. Today, the human factor is introduced into an ecological continuum through conditions of exploitation of resources conditioned by geo-economic and geo-political dynamics. This in itself is happening in its own way and does not privilege us above the way we think about life. The internal mechanisms of ecology are based on dimensions above our human values, ethics, vision. They are based on the ontological sphere with their own rules in which people are not the only relevant aspect even at the moment when our catastrophic actions endanger the planetary collapse.
The human habitat is a synthesis of ecology and culture that can help us understand how we see and shape the world. Our culture on life systems becomes a key role that must be debated in order to better understand ecological conditions.
Climate change has started to be closely tied to the shape of social arrangement, emphasizing their impact on global poverty growth and ultimately new migration.
The project "Places we'll breathe" is conceived in the beginning as a series of images (polaroids), imaginary, non-existent places that have arisen from ecological disasters. Places without cities, cities without people. Those pictures are some kind of notes about the future. The technique is digital collage that was subsequently photographed with polaroid, creating an impossible situation, connecting real-world locations with natural disasters. These polaroids are the start sketches of the whole project (up to 40 images) that would take potentially a 16mm film in its development, in the form of liquid photography. "Places we'll breathe" invites and encourages the public to think and re-think about alternative ways of viewing and actions related to the state of sustainability of the habitat.
– – –
Linus Riepler
Untiteled tells a fictitious story, situated in existing ruins of an abandoned house.
The work is based on found objects. Linus Riepler recreates the building, or rather his imagination of it. Some parts of the original wall, which he has found in the ruins, will work as a pattern to rebuild the interior. Other parts are plain inventions.
Untiteled is a work in progress. After this exhibition, all of the shown pieces will be combined and added to one major room installation. It will become an accessible artwork viewers can enter. The work is experimenting with space and narration. A story will be told, based on a rusted beer can, which was found in the ruins.
The works that are presented in this exhibition show a model of the planned construction with a large drawing illustrating its interior. Additionally there are two wall pieces showing the original wall paintings.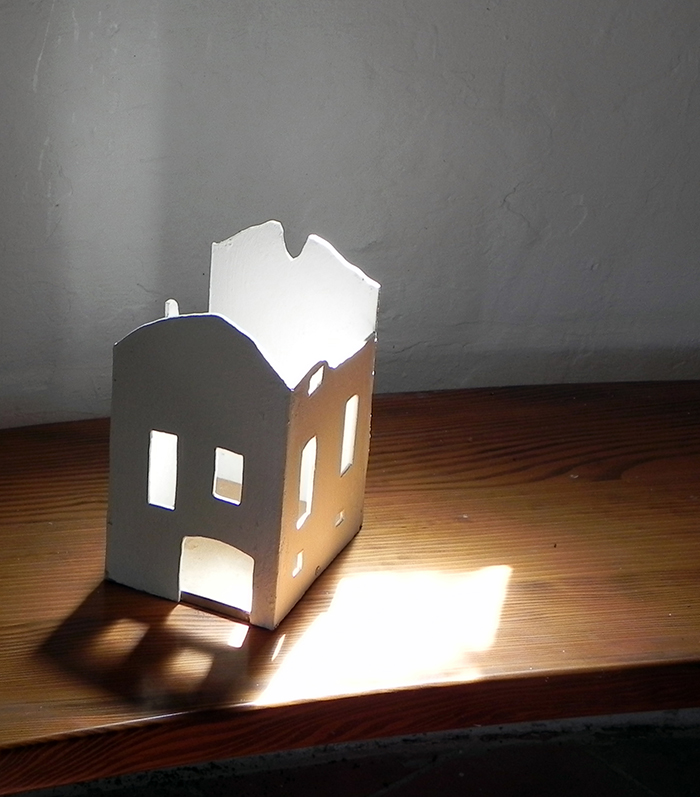 Model: 2017
Wood, paper, wall paint
16,5 x 13,5 x 23 cm
Photo credits: Linus Riepler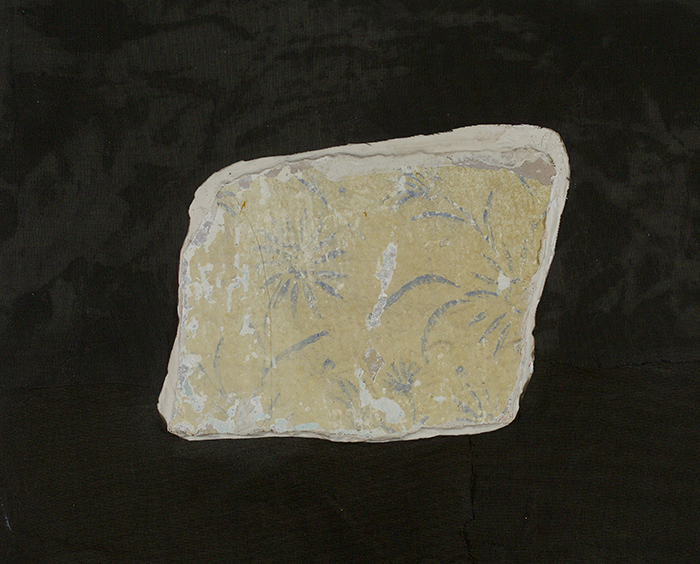 Fragment blue: 2017
Wood, fabric, acrylic resin, found object (wall piece)
37 x 30 x 2 cm
Photo credits: Jasha Greenberg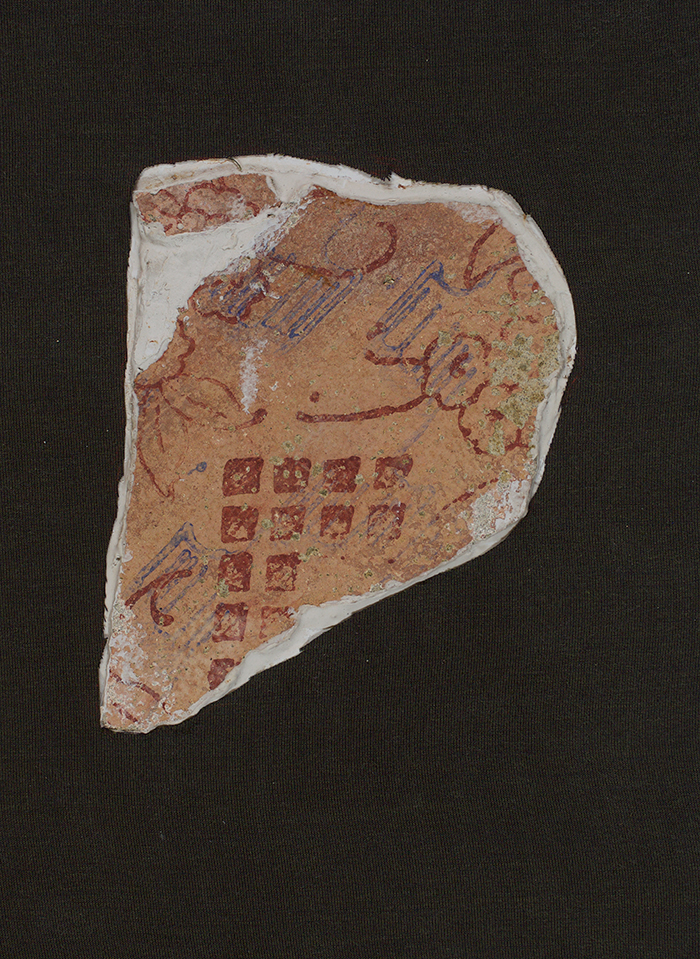 Fragment red: 2017
Wood, fabric, acrylic resin, found object (wall piece)
20 x 28 x 2 cm
Photo credits: Jasha Greenberg


Installation sketch: 2017
Pencil, colored pencil, acrylic paint on paper
29 x 84 cm
Photo credits: Linus Riepler
AiR Kuberton – photo credits: Linus Riepler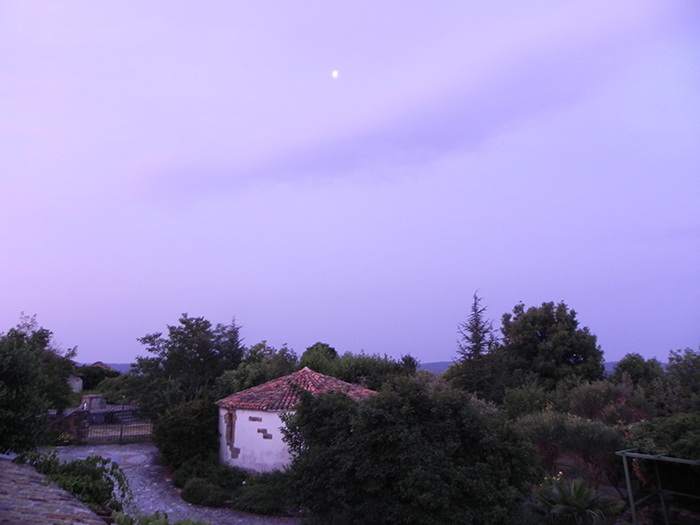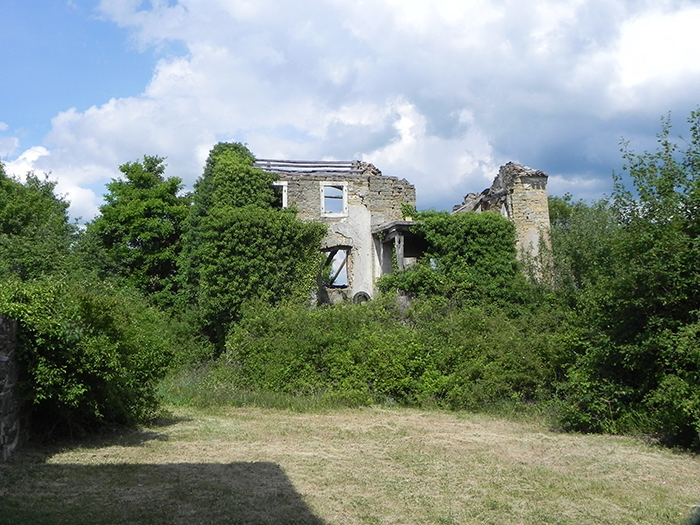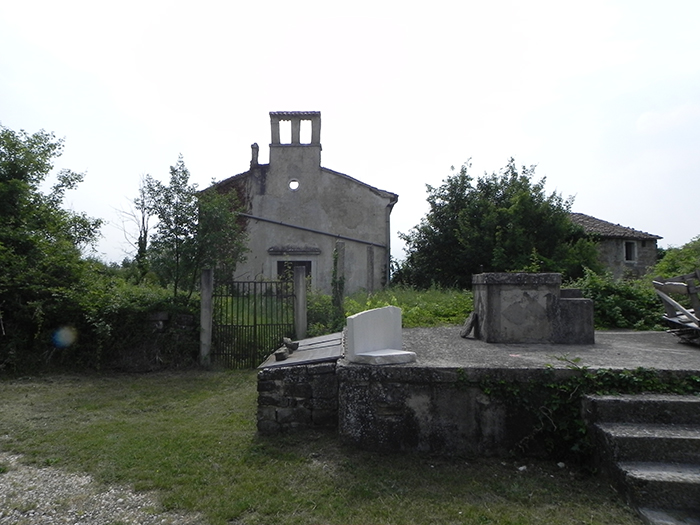 —
which takes place in the Kuberton hamlet between Momjan and Oprtalj is to create a broader platform for sharing new ideas, interdisciplinary bridging and polemical thoughts on art/gallery/curatorial communication strategies. Furthermore, the program aim is to stimulate creativity through mobility and intercultural exchange of knowledge and practices in the field of contemporary art practice.
Artist in Residence Kuberton function's on annul basis, from May to July, within participation of the contemporary artists from Austria and Croatia (with gradual enlargement to neighbouring countries). Works created at the residence will be exhibited in Novigrad, and until the year, from April to May, in Vienna, as part of AIR Krinzinger Projects.
The Kuberton Art Residency is the first program of contemporary art practice in Istria, one of the models of artist mobility and national cultural policies, which the European Union has recognized by putting the agenda of this form of artist mobility.
The program is implemented in partnership with the Krinzinger Gallery from Vienna, one of the world's most famous galleries, which has been specifically linked to Istria since 1974.
If it takes its role seriously, a residential art centre can create a very generous environment for artists and it can also profit a lot from it; it can be a place in which it is easier to create personal elationships beyond trade rules, based on mutual confidence and sympathy. This is, in my personal opinion, a genuine place for reinventing the relationship between artists and cultural institutions, which means between artists and society as a whole.
Jean-Baptiste Joly, Re-tooling Residencies: A Closer Look at the Mobility of Art Professionals, 2009, 226-227.
// The program is realized with the funds of the City of Novigrad – Cittanova, the Department of Culture of the Istrian County, the Austrian Cultural Forum Zagreb and the Krinzinger Gallery from Vienna //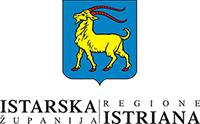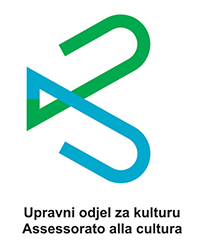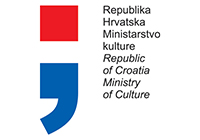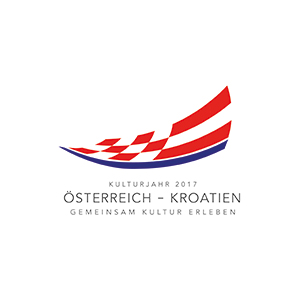 * Cover photo by Hanakam & Schuller