12th ARTERIJA International Festival of Visual Arts
19 – 22 / 8 / 2021
No Security Deposit: in memoriam Heiko Daxl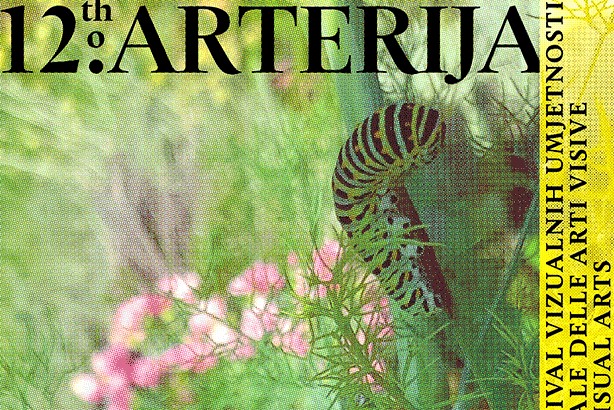 Design: Oleg Šuran
in collaboration with Ingeborg Fülepp, Centre for Innovative Media, Academy of Applied Arts, University of Rijeka
The focus of this year's Festival is art within science, technology and various aspects of contemporary music and sound in the media environment. At the same time, the Festival is dedicated to Heiko Daxl (1957-2012), one of the pioneers of new media art in Europe, and one of the organizers of the Media-Scape, the International Media Art exhibitions, symposia, screenings and performances, held in Novigrad from 2006 till 2009. We therefore invited some of the artists who participated on the Media-Scape, and some other artists who are close to its topics and goals, but above all we want to show a part of the Museum collection created by the donations of Media-Scape artists.
PRESENTATION
19 / 8 / Museum Lapidarium, 21:10h
Prof. Ingeborg Fülepp: Heiko Daxl and Media-Scape
EXHIBITIONS
19 – 22/ 8 / Museum Lapidarium, 10:00 – 13:00h / 19:00 – 23:00 h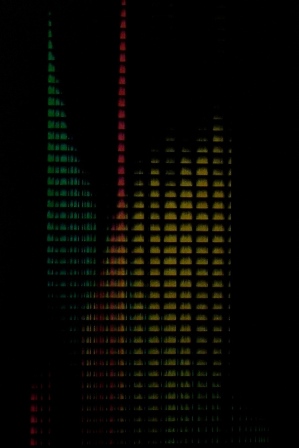 Heiko Daxl, Ohne Title, 2006. © Muzej – Museo Lapidarium
From Museum collection: Heiko Daxl, Antal Lux, Đanino Božić, Goran Škofić, Ivana Franke, Vlatko Čerić, Tomislav Brajnović, Ingeborg Fülepp; works dedicated to the Museum by: Michaela Strumberger, Joanna Hoffmann; Remake of the exhibition Tuned Graphics; and guest artists:
Marko Mrvoš: Beep or -…. . .–., (computer graphic), Through two images, a language that is primarily auditory is established, and the emphasis is placed on how important communication is in today's world. Using Morse code, the meaning of the work is hidden, and with the help of artificial intelligence, this work is graphically designed using the digital print technique, which is accompanied by an audio video presentation.
Authors: Marko Mrvoš & AI
Mentor: Assoc. prof. Art. Ingeborg Fülepp and Martina Kramer
Alex Brajković: Drumming 0.2 (multimedia installation)
A multimedia spatial installation is an organic mechanism that interprets algorithmic compositional instructions and creates unexpected results in a never-repeating musical experience. The resulting algorithms "live" in real space, and through bongo drums, without musicians playing them, they play themselves in the acoustic domain.
19 – 22 /8 / Gallery Rigo, Velika ulica, 19:00-23:00 h
Vitar Drinković: Zoom, Heart Tube 2.0, Unrest, (multimedia installations)
For the past few years, Drinković's practice is focused on exploring personal and collective perceptions of everyday reality through experimentation, DIY approach, communication between art and the social, natural, technical, and medical sciences. He starts from the basic, simple, biological forms of communication – exchanges that affect perception, and trys to deconstruct the way it is created – shaped through the information we are surrounded by. Using interactive art apparatus, sculptures – inventions and installations as intermediaries, "filters" in communication between people.
19 – 22/ 8 / Italian community, Mlinska ulica & park, 19:00-23:00 h
7 Faces of the City. History of Rijeka in 7 installations
Marina Rajšić, Michel Mesarić, Sara Salamon, Dorotea Škrabo, Josip Knežević, Sandra Ružić, Juraj Milardović, curated by Katarina Podobnik, Rijeka- ECeC 2020 program
The exhibition Seven Faces of the City is an interdisciplinary, art-educational project that combines innovative new media and performance practices. It presents and communicates the contents of modern Rijeka's history, focusing on research of the state under whose administration or occupation Rijeka was during the turbulent 20th century.
MULTIMEDIA INSTALLATION
19 / 8 / Veliki trg, 22:00h
Marko Ciciliani: Kilgore's Resort, audio-visual installation (2018)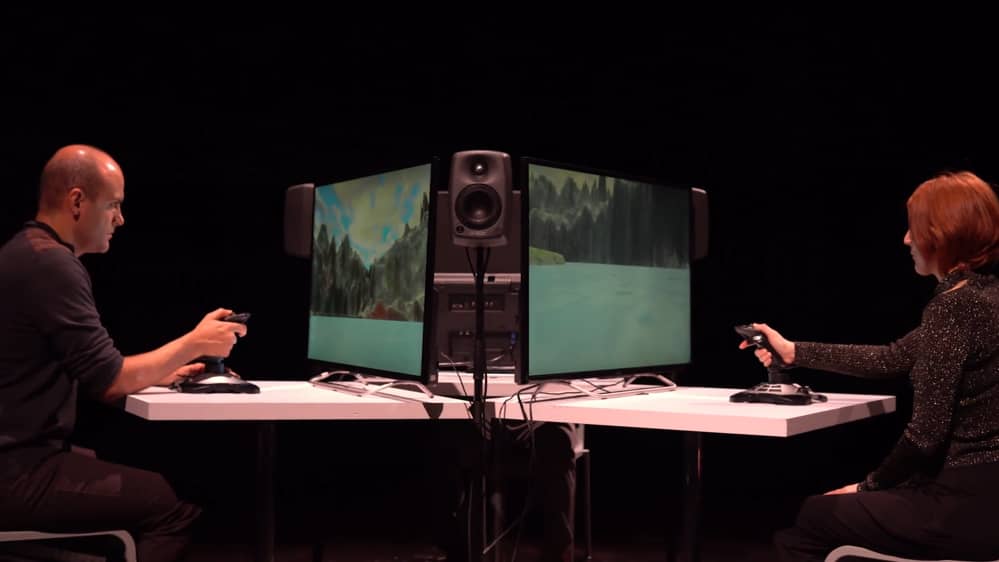 Marko Ciciliani, Kligore's Resort
Kilgore's Resort is an installation based on a virtual 3D environment that can be explored by various visitors at the same time by navigating avatars through the landscape with a joy-stick. Various sound producing objects can be encountered while meandering through the virtual landscape that allow for interaction and thereby change the overall sonic state. In Kilgore's Resort the avatars of all participants are present in the same environment. They can therefore meet and also interact with each other.
Kilgore's Resort was commissioned in 2018 by the Hafnarborg Museum in Iceland for an exhibition curated by Thráinn Hjálmarsson, which took place in January 2019.
MULTIMEDIA PERFOMANCES
19 / 8 / Veliki trg
Marko Ciciliani: Steina (2015)
– for violin (Barbara Lüneburg), laser, electronics & video
In Steina Ciciliani uses a number of disparate elements: a solo violin, sound synthesis, and live-generated visuals produced by combining video and laser.
The laser graphics have a similar character to pencil drawings when compared to the video projections, which take on qualities more akin to painting.
The different media form an arrangement in the space in which they retain a certain independence, sometimes even conflicting with each other. The violinist uses three playing positions in all and thereby navigates between the space that unfolds between the visual elements.
The title Steina refers to violinist video artist Steina Vasulka, whose early performance works for violin and live video formed a conceptual point of reference.
20 / 8 / Veliki trg, 21:10h
Barbara Lüneburg and the TransCoding Community: Slices of Life (2014-17)
for violin, video & electronic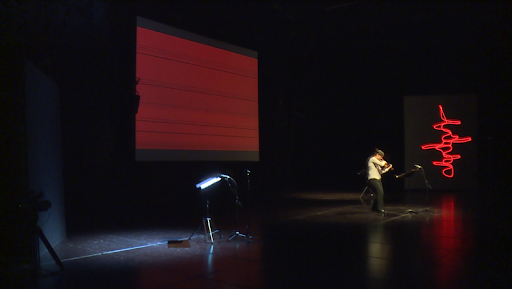 Barbara Luneburg
Slices of Life is an artwork that Barbara Lüneburg created in the context of the artistic research project TransCoding | What if involving an online community. The research question that was underlying the research was whether people with no prior experience with experimental forms of art, can be inspired via social media to actively contribute to the creation of an experimental multimedia artwork.
The images, texts and speech materials for Slices of Life were largely derived from contributions of the what-ifblog.net community, which was animated to become creative via various Calls for Entry. The variety of the stories told in the Slices mirrors the heterogeneity of the contributing members that came from 130 different countries.
VIDEO PROJECTION
20 – 22 / 8 / Veliki trg, 21:45h
Marko Košnik: Ditopia Memotopia – video, remix 2021; Inštitut Egon March
The project was first made and performed in Novigrad in 2007, with the old town of Novigrad in the leading role, along with all its streets and squares. For the needs of the project, Košnik walked through old Novigrad in seven days and took 10,000 photos. Novigrad's Ditopia was shown in different versions in Munich, Brno and Maribor, with vocal accompaniment by Barbara Thun.
MULTIMEDIA INSTALLATIONS
19 – 22/ 8 / Veliki trg
Markus Hanakam & Roswitha Schuller: Court of the Universe, 360° VR Video, 2021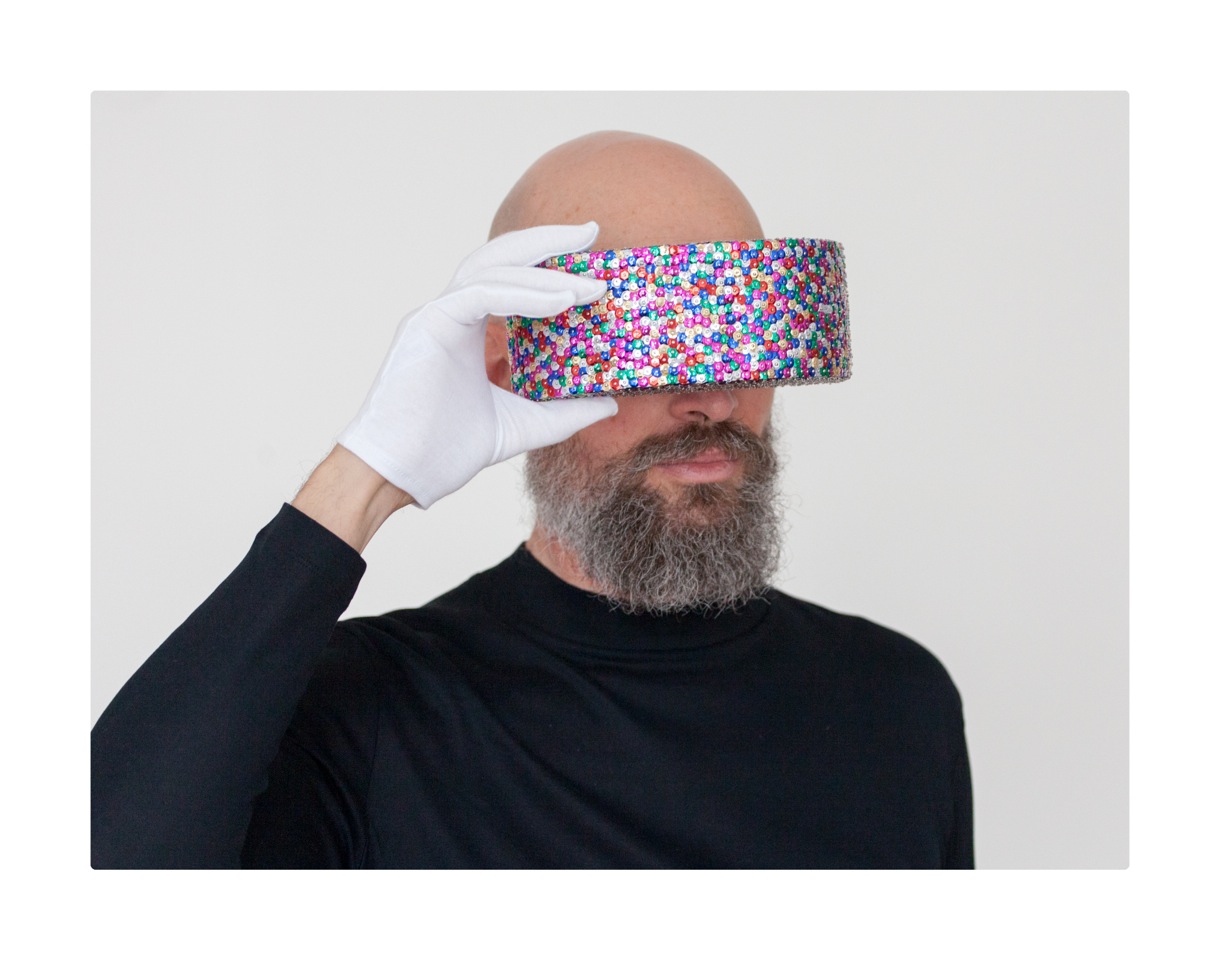 Markus Hanakam&Roswitha Schuller, Device
The artefacts by artist duo Markus Hanakam & Roswitha Schuller are often shape-shifters, changing their external form and reappearing in various different contexts. Court of the Universe is a 360° virtual reality video in which visitors can look around inside a dome full of the duo's floating artefacts.
19 – 22/ 8 / Veliki trg, 20:00h
Nika Oblak & Primož Novak: The Scream, 2015

– video installation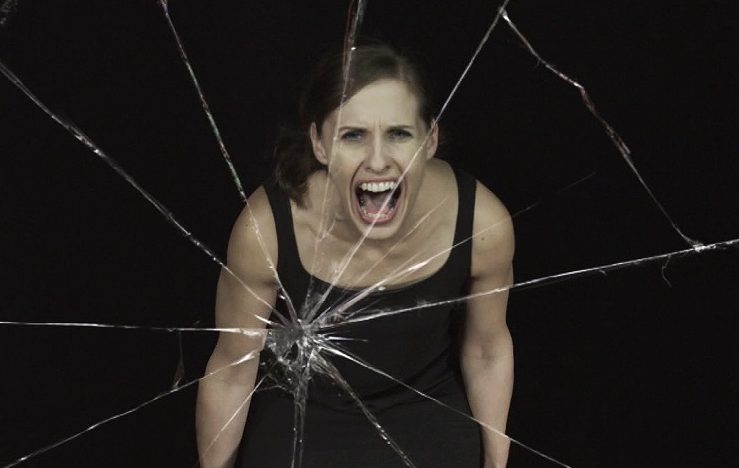 Nika Oblak & Primož Novak, The Scream
Video installation The Scream is inspired by Edward Munch's painting Scream. It shows performer concentrate deeply and then screaming out with full force. The powerful voice breaks the screen.
21 – 22/ 8 Veliki trg, 21:10h
Luana Lojić: Bits of real: for development purposes only, 2020
two channel audio-visual installation
The inability to leave living, personal or private spaces, or more precisely – to come to the gallery, poses the question: how to imagine a space without visiting it? How to study its determinants from a distance, and is there an alternative to its reality, or its sense of reality? In analog unavailability, the artist finds the solution in digital availability – recording digital events, routes, spatiality, atmospheres and sound environments. Streetview, the most accessible version of the reality of street walking in virtual space, represents a reality that is impossible not to reach.
The program was realized as part of the spin-off festival / festival exchange program of the MI +
KID'S CORNER
21 / 8 / Veliki trg, 20:30h
Marko the Clown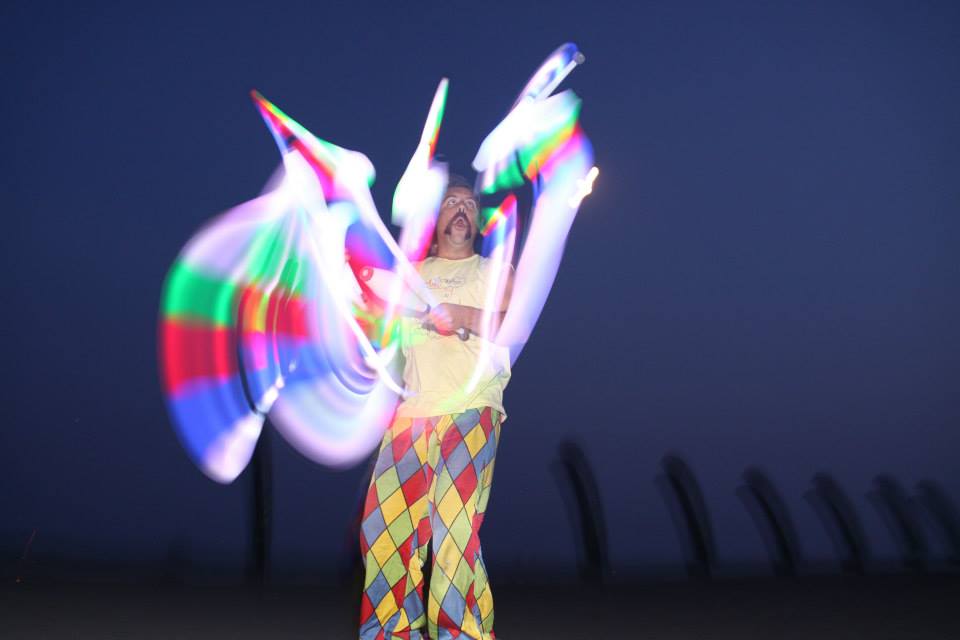 Marko is a professional and serious joker who has many juggling kilometers in his legs and arms. He entertains audiences of all ages with different objects, lights, and hilarious, fully equipped circus vehicle – a vehicle for happy interventions
22 / 8 / Veliki trg, 19:00h
Marko The Chief: The flying pancakes
A street attraction and interactive show that will attract delight and make audiences of all ages laugh. Clown Marko comes to the scene with a fully equipped circus vehicle. It offers its visitors real pancakes – and for free, of course if small hands catch them.
Follow the detailed program on www.muzej-lapidarium.hr. Free admissions.
Curator Jerica Ziherl, in collaboration with Ingeborg Fülepp (Center for Innovative Media CIM-APURI Rijeka), and expert associates Anika Mijanović, Renata Kmet and Jolanda Todorović.
Organizer: Muzej-Museo Lapidarium, Novigrad-Cittanova, 2021.
The program was realized with the funds of the City of Novigrad-Cittanova, Ministry of Culture and Media of Republic Croatia, and the Tourist Board of the City of Novigrad-Cittanova.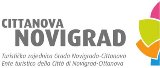 ________________________________________________________________
For your and our safety, during your visit to the Museum Lapidarium and Rigo Gallery we kindly ask you to follow these instructions:
– wear a face mask
– keep a distance between other visitors
– use hand sanitizer at the entrances when entering the museum and gallery indoors
– if you have respiratory problems such as cough and fever, please stay at home
Thank you for understanding.