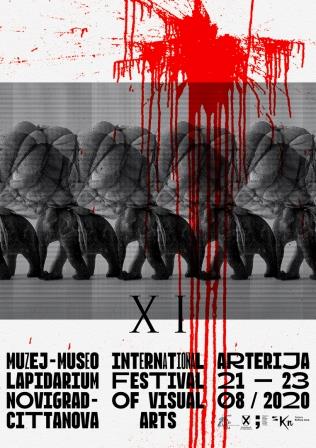 SAVE ENDANGERED SPECIES
21st – 23rd August 2020
Museum Lapidarium, Rigo Gallery, Atrium & Museum park
This introduction was supposed expand on the topic of Arteria festival that was outlined at the end of 2019. However, it was written during the global pandemic, during a state of emergency and social isolation. It was written in the time of coronavirus which took a lot from us, but which can also give a lot in a sense that we will create new contents out of sheer necessity – the only question is who will profit from those contents. The more special and creative our actions and emotions are, the more added values we will create, and art can play a critical role in that process.
The participants of this year's (half-realized) Arteria confirm the importance and social relevance of contemporary art through their works. They prove that through the strength of creating subjectivity and its privileged conveyors, their works, they are contemplating identity, origin, and the deep connection between humans and nature, humans and science. They are pondering bioethical concepts of balance, harmony and the never-ending cycle of rebirth, but their primary focus is on the authentic human existence as an act of freedom.
A topic that is still very actual today and is becoming a vision of what makes contemporary art so close to everyday life when it comes to the global notions of caring for the true community, but also with regard to an imaginary act of overcoming life itself in search for a utopian place of equality and fairness.
The focus of this year's (corona) Arteria is the concept of matrie for whom the whole world is a home and Earth is a place where all forms of life have the right to live that is based on a civilizational narrative about harmony, balance, and freedom. For humans, animals, and plants.
(Jerica Ziherl)
PROGRAMME:
EXHIBITIONS
21 – 23 / 8 / 2020, 10 am – 1 pm / 7 pm – 11 pm
MUSEUM LAPIDARIUM:
Zlatan Vehabović, Denis Krašković, Đanino Božić, Maša Bajc, Petra Mrša, Markus Hanakam & Roswitha Schüller, Luko Piplica, Pero Dabac, Dalibor Martinis, Anđelo Božac, Vitar Drinković.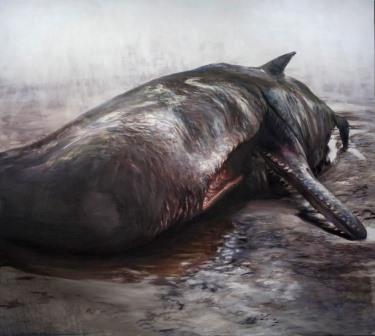 Zlatan Vehabović, Rock Bottom Riser, 2014, oil on canvas, 195 x 290 cm; in property of ©LAUBA – Kuća za umjetnost i ljude, Zagreb, Croatia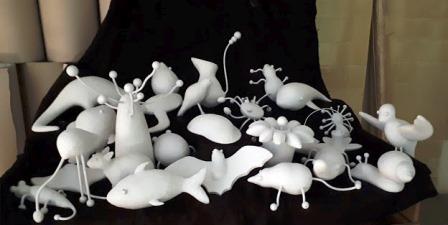 Denis Krašković, Critically endangered species, 2020, 26 sculptures
– Don't interrupt me, 2004
– A goat on the boat, 2015
+ animated movie Stabat Mater, 2007 (music: Bero Puhovski) & series of linocut from the graphic map The End? – Critically endangered species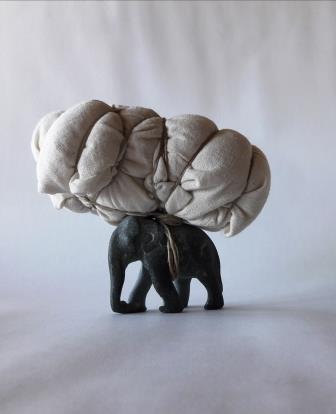 Đanino Božić, Cloned elephants with the ant gene, 2020, stone, wood, textille, rope; variable dimensions
+ A garbage from my table, a garbage from my floor, 2020
– combinated technique with garbage, variable dimensions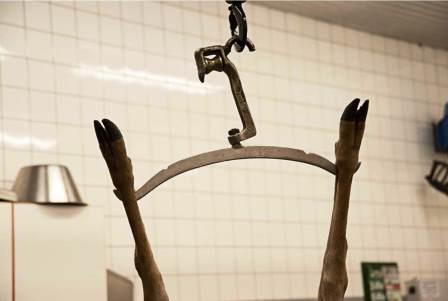 Maša Bajc, Deer, 2013, photography, 20 x 30 cm
+ Boar, 2013, photography, 100 x 66.7 cm
Smoke, 2014, photography, 20 x 30 cm
Petra Mrša
Tako je mirno, nigdje žive duše
– video HD, sound 5′, photographies
The work was made at the Artist in Residence – Kuberton (Croatia, Istria) in 2018, in the organization of Museum Lapidarium & Ursula Krinzinger.
Work production: City of Rijeka (Croatia) – Department of culture, Krinzinger Projekte – Vienna, Flora Gallery & Sopot Gallery, Museum Lapidarium.
Markus Hanakam & Roswitha Schuller
OIKOS, 2020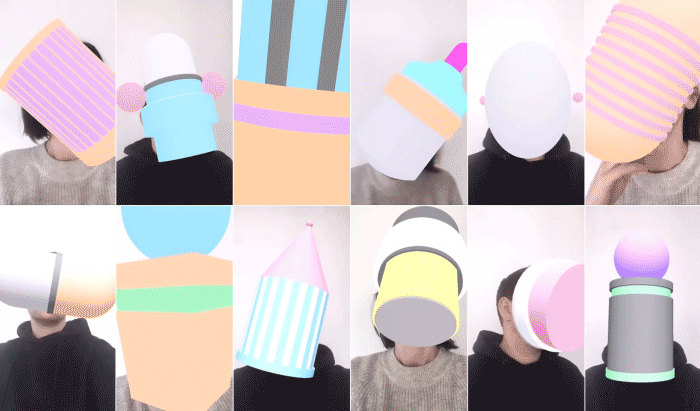 – series of Instagram effects, GIF, variable dimensions; courtesy of Land Kärnten Kultur
Vitar Drinković
Conductivity of perception, 2017
– interactive installation
Interactive installation which helps the user become more conscious of our biological processes. Our breathing and circumstances affect our body chemistry, processes and perception of reality. The work shows us how our body reacts to our environment, out thoughts and communication on an unconscious physical level, and shows how our breathing impacts our physical and psychological processes and states.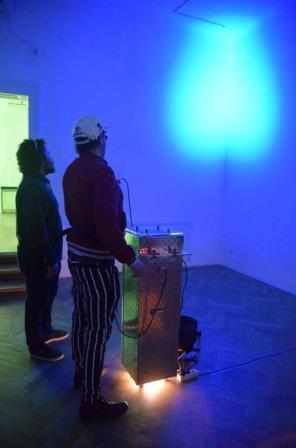 Vitar Drinković, Conductivity of perception, aluminium, wood, plexiglass, 3d printed finger clamp, 3d printed belt with sensor, Arduino microcontroller, RGB reflector, neon lamp, tablet computer
Luko Piplica, Užasi zavičaja, VII, VIII, 2016
-3 photographies in colour, 20 x 40 cm, from Museum Lapidarium
Pero Dabac
Zagreb, Kaptol (Croatia), 20. IV. 2001.
– photography in colour, 27, 7 x 49, 4 cm, from Museum Lapidarium
Dalibor Martinis
100 postaja. Obraćam vam se kao čovjek čovjeku, 2003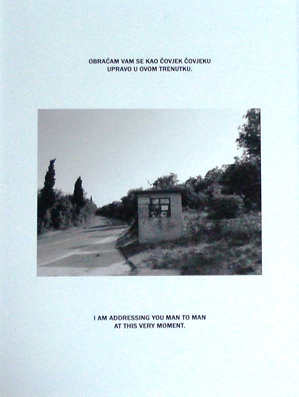 2 blac & white photographies, from Museum Lapidarium
Anđelo Božac
Naomi, 1999
RIGO GALLERY:
Vitar Drinković
Plant blindness, 2018
– interactive instalation
Plant blindness is a term that was introduced in 1998 by James Wandersee and Elizabeth Schussler. They define plant blindness as the inability to see or notice the plants in one's own environment. Despite being completely codependent with the plant world, almost simbioticaly, we still take them and the planet that we live on for granted. Plants see, communicate, adapt, memorize, breathe, move, exchange information in a way that is different yet so similar to ours. The interactive installation serves as a mediator in communication between humans and plants.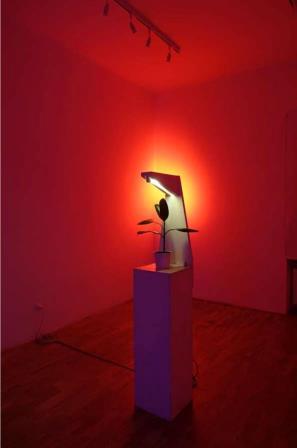 Vitar Drinković, Plant blindness, plant (Ficus elastica robusta), RGB reflector, Arduino microcontroller, medical electrodes, wooden construction, neon lamp
MUSIC PERFORMANCE
Museum park, 21 – 22 / 8 / 2020, at 9 pm
The emperor is naked (Car je gol) in Cittanova: Jože Veli je liber bil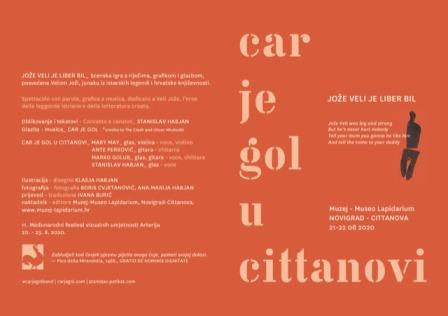 The emperor is naked in Cittanova, pdf: Car je gol u Cittanovi_pdf
Script and texts: Stanislav Habjan
Participate: Mary May, Jack De Shaw, Ante Perković, Stanislav Habjan, Marko Golub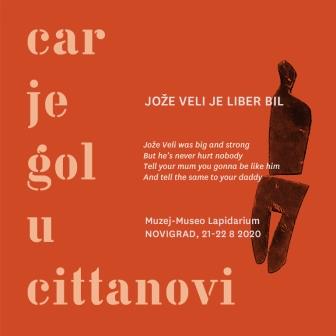 INTERACTIVE KINETIC SCULPTURE
Museum atrium, 21 – 22 / 8 / 2020, at 9:30 pm
Filip Borelli
Invisible beauty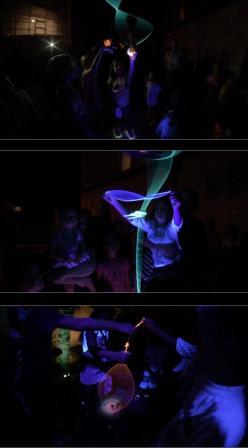 CONCERT PERFORMANCE
Museum atrium, 23 / 8 / 2020, at 9 pm
Alex Brajković
Equilibrium 0.2
The program was realized within the Mi+ platform.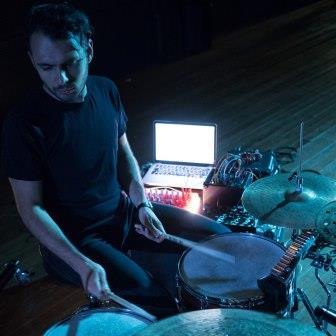 ARTISTS TALK
Museum park, 22 / 8 / 2020, at 8 pm
Monica Mazzolini, Elena Cantori, Massimiliano Schiozzi: Roberto Ghezzi: Naturografie
Valentina Butumović: Still live
Igor Zenzerović: (A)Live!
Part of the program was realized within the Mi+ platform.
Admission to all events is free.
Curated by: Jerica Ziherl; Assistant curators: Dina Kamber, Anika Mijanović; Technical setup and colaborators: Ivan Blašković, Sebastijan Pilko, Viljana Babić, Ana Kastelic
Design by Oleg Šuran – programme: PROGRAM_Oleg Šuran
For your and our safety, during your visit to the Museum Lapidarium and Rigo Gallery we kindly ask you to follow these instructions:
– wear a face mask
– keep a distance between other visitors
– use hand sanitizer at the entrances when entering the museum and gallery indoors
– if you have respiratory problems such as cough and fever, please stay at home
Thank you for understanding.
The programme was realized with funds of City of Novigrad, Ministry of culture of Republic Croatia and Zaklada Kultura nova.