Muzej – Museo Lapidarium,
Veliki trg 8a, Novigrad – Cittanova
4th September – 30th October 2020

The exhibition, conceptualized and curated by Milja Belic, has brought together artworks by 21 artists who work with the phenomena of kinetic and geometric art in Europe. Regardless of the artworks being small in format, the exhibition offers an overview of transformed ideas about kinetic art from the sixties in contemporary artistic practices.
Fabrice Ainaut (F), Milija Belic (F), Christine Boiry (F), Francesco Camponovo (CH), Michel Debully (F), David Fahey (IRL), Eva Francová (CZE), István Haász (HU), Wilmer Herrison (F), Barbara Höller (AUT), Jara Hernan (F), Renate Klara Kasper (D), Françoise Kulesza (F), Mitsouko Mori (F), Alex Pariss (F), Anne Rose Regenboog (NL), Luisa Russo (I), Gregorio Siem (VEN), Muneki Suzuki (F), Ada Weber (CH), Marian Weber (CH)
Simultaneously

The choice of artists for the CINÉTIQUE II exhibition is expanded by the works of the Japanese artist Go Segawa and a selection of works from the museum's collections (the Rigo Gallery collection) that refer to the pioneers of kinetic art (V. Vasarely) and protagonists of the first exhibitions held in Zagreb titled Nove Tendencije (New Tendencies) that were hosted in the Gallery (now Museum) of Contemporary Art in the sixties (G. Alviani, I. Picelj, A. Mavignier, J. Stein, J. Steele, J. Kapusta, H. Daxl ). Conceptualized and curated by Jerica Ziherl, the expanded exhibition defines kinetic art as an unfinished art project whose traces are present in all works of contemporary Croatian authors (Đ. Božić, J. Perić, I. Franke, D.Jurić, V.Čerić).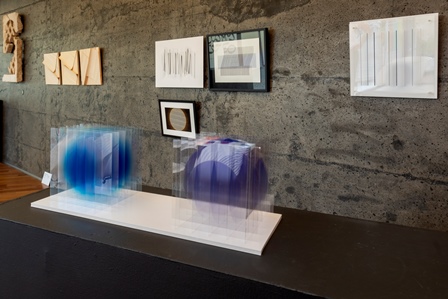 Foto: Vladimir Bugarin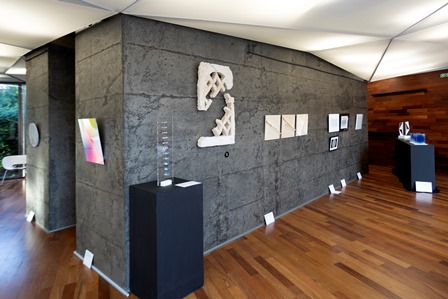 Foto: Vladimir Bugarin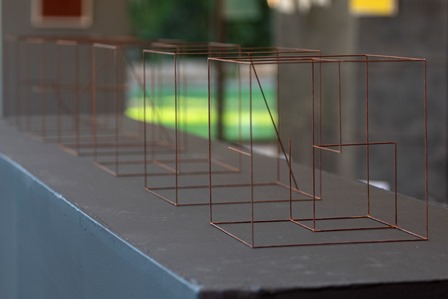 Foto: Vladimir Bugarin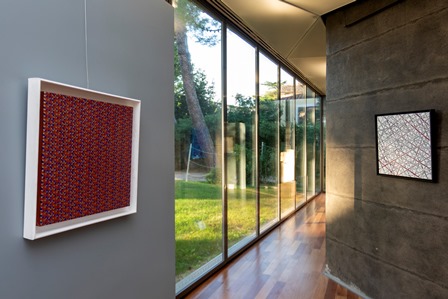 Foto: Vladimir Bugarin

Foto: Vladimir Bugarin

Foto: Vladimir Bugarin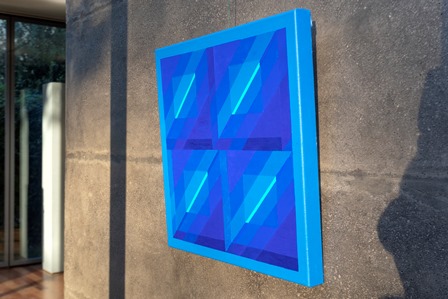 Foto: Vladimir Bugarin

Foto: Vladimir Bugarin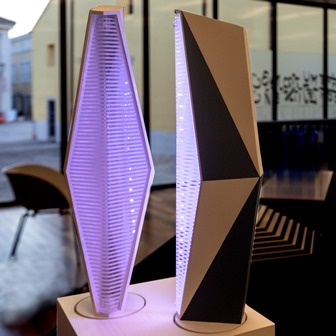 Foto: Vladimir Bugarin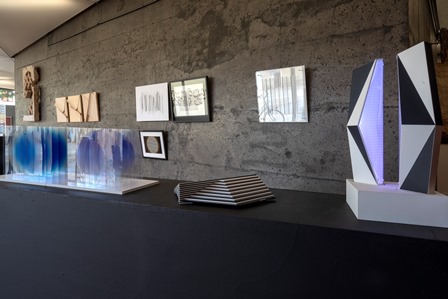 Foto: Vladimir Bugarin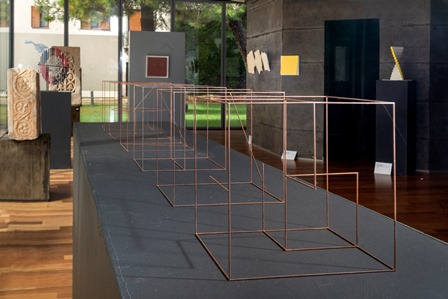 Foto: Vladimir Bugarin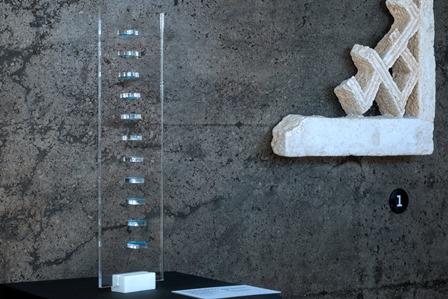 Foto: Vladimir Bugarin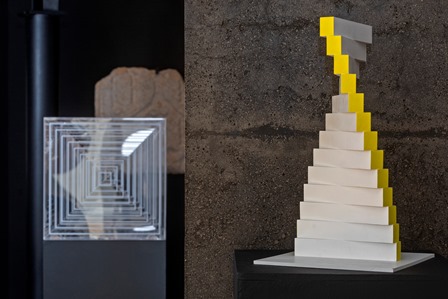 Foto: Vladimir Bugarin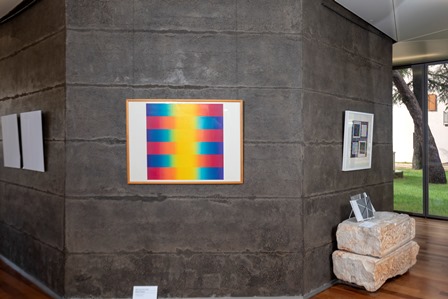 Foto: Vladimir Bugarin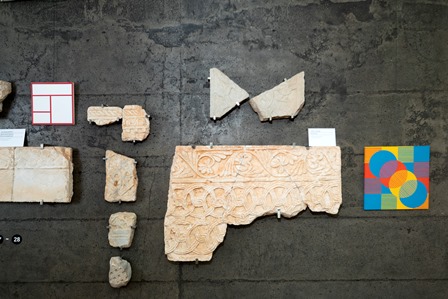 Foto: Vladimir Bugarin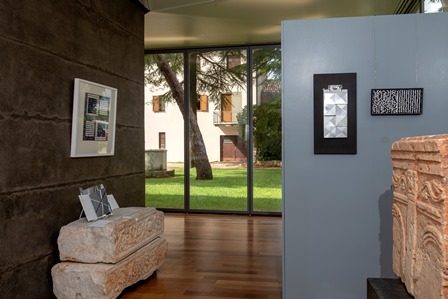 Foto: Vladimir Bugarin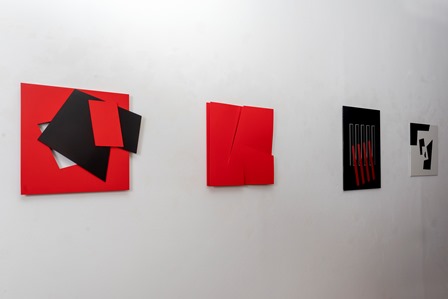 Foto: Vladimir Bugarin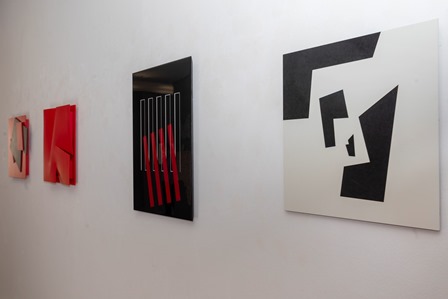 Foto: Vladimir Bugarin
Ce qui a marqué le tournant dans la pensée créatrice contemporaine, c'est certainement cette conscience soudaine de l'inséparabilité spatio-temporelle, révélée aussi simultanément dans les théories scientifiques les plus avancées. Le mouvement et le rythme entrent par la grande porte dans la pratique artistique pour s'imposer souvent, et surtout grâce à l'avancée incessante de l'art abstrait, comme le seul vrai sujet et le signe incontestable de la modernité. La vision, auparavant immuable, commence à s'étendre dans la durée, soit par le mouvement réel, soit par l'addition des instants successifs créant par conséquent un mouvement fictif rétinien.
Le cinétique passe à l'optique avec toutes ses implications perceptives et psychologiques entraînant une œuvre qui englobe dans son intégralité non seulement le substantiel, mais surtout le devenir. Il s'établit une nouvelle dialectique du réel et de l'imaginaire qui engendre des images et des formes spatiales dynamisées. La réalité et la matière se dévoilent comme des flux d'énergie. L'image s'ouvre par ses intersections fragmentées : le mouvement et le rythme deviennent la ressource d'une nouvelle expressivité. Il ne s'agit plus de la reproduction ou de l'imitation, mais d'une analogie plastique basée sur l'appréhension d'une réalité dynamique et vivante, de formes qui n'embrassent plus seulement l'espace, mais aussi le temps, de formes qui ne peuvent plus se priver de cette pensée temporelle.
L'artiste façonne le temps comme il façonne l'espace. Ainsi les Cubistes, qui ont suivi le chemin bien tracé de Cézanne par le fractionnement du réel, les Futuristes par la dynamisation de la vision, commencée déjà dans l'expérimentation photographique de Muybridge et Marey, ensuite passée par la conceptualisation de Duchamp, sans oublier les Constructivistes russes, le Suprématisme extrasensoriel de Malevitch et ses perspectives cosmiques, le Néoplasticisme idéalisé de Mondrian ou l'Orphisme lumineux de Kupka et surtout des Delaunay, apparaissent comme les précurseurs d'un art appelé aujourd'hui en toute légitimité « Art Cinétique ».
Ce courant artistique, représenté par ses protagonistes historiques comme Vasarely, Soto, Agam, Morellet, Cruz-Diez, Le Parc ou Molnar, est au cœur de l'actualité des dernières décennies. Il est profondément ancré dans un esthétisme largement géométrisant, expression fidèle d'une sensibilité associée entièrement à cette nouvelle ère galopante et incontournable du numérique et à ses enseignements sortis directement d'une logique cybernétique ultrasophistiquée.
Cette deuxième édition montre bien l'intérêt grandissant pour les idées cinétiques et la vision qui implique et intègre la notion de temps, et ainsi le rythme et le mouvement, dans la pensée créative actuelle.
Milija Belic
– – –
Cover foto: Poster, design by Oleg Šuran