Muzej – Museo Lapidarium
 in collaboration with Faro11 from Rovinj-Rovigno
2 / 4 – 9/ 4 / 2022.
The StartArt project offered artistically gifted high school students from the Istria County the opportunity to participate in a traveling exhibition, which will be held in galleries and cultural centers in Bale, Novigrad and Labin, and in an online exhibition. The best works, two chosen by the expert jury of L.A.E. XXI and one chosen by the audience in the voting via Instagram (startart01), will be a guest artist next year at festivals / events held on Media Mediteranea, Pula; GRISIAyouth, Rovinj and Arterija, Novigrad.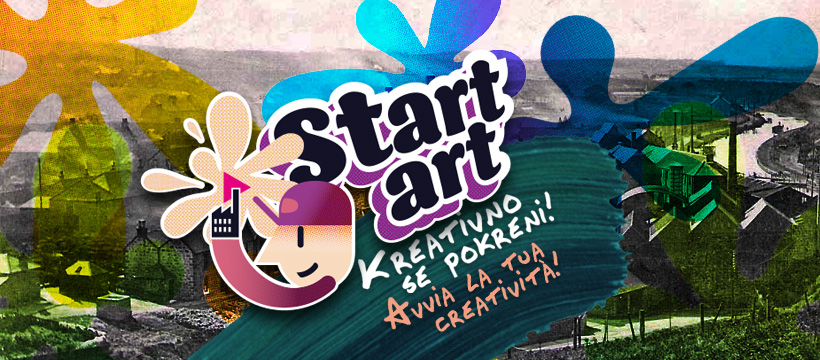 At the StartArt exhibition, we presents eight works by ten young authors: Andrea Pasuli, Teo Stoković and Luka Vivoda, Paulo Krbavac, Erika Nežić and Ela Gržinić, Tibor Svetličić, Elena Kiss, Katarina Špehar and Leonarda Ivašić. The first prize and the audience award went to Leonarda Ivašić with her work "The Power of Movement", and the second place went to Elena Kiss's "Trains".
The organizer of the StartArt project is Faro11, Rovinj-Rovigno
Partners: Metamedij, Pula; L.A.E. XXI, Labin; Museum-Museo Lapidarium, Novigrad-Cittanova; Bale Tourist Board.
The StartArt project is co-financed by the County of Istria and the City of Pula.
__________________________________________________________________________________________________
For your and our safety, during your visit to the Museum Lapidarium and Rigo Gallery we kindly ask you to follow these instructions:
– wear a face mask
– keep a distance between other visitors
– use hand sanitizer at the entrances when entering the museum and gallery indoors
– if you have respiratory problems such as cough and fever, please stay at home
Thank you for understanding.