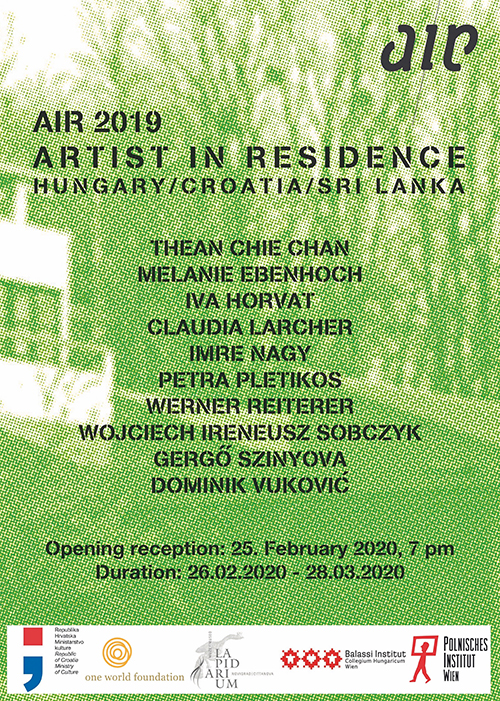 ARTIST IN RESIDENCE
HUNGARY / CROATIA / SRI LANKA
26th February – 28th March 2020
Exhibition opening: 25th February 2020, Gallery Krinzinger – Krinzinger Projekte, Seilerstätte 16 Mezzanin, Wien
Gallery Krinzinger (Wien) opens a collective exhibition of artists which were part of residencies in Hungary, Croatia and Sri Lanka in 2019.
Museum Lapidarium presents croatian artists which participated in the – Artist in residence – AIR Kuberton (CRO) from May until July in 2019; Iva Horvat (CRO), Petra Pletikos (CRO) and Dominik Vuković (CRO).
Participants of the AIR 2019:
THEAN CHIE CHAN
MELANIE EBENHOCH
IVA HORVAT
CLAUDIA LARCHER
IMRE NAGY
PETRA PLETIKOS
WERNER REITERER
WOJCIECH IRENEUSZ SOBCCZYK
GERGŐ SZINYOVA
DOMINIK VUKOVIĆ
The exhibition presents works created in the course of the last year's Krinzinger residency program in Vienna (AT), Petőmihályfa (HU), Kuberton (HR), and Sri Lanka (LKA). The exhibiting artists were taking part in the residency at the invitation of Dr. Ursula Krinzinger and in Kuberton, in collaboration with Museum Lapidarium.
PHOTO GALLERY OF EXHIBITION OPENING, Gallery Krinzinger; exhibition of art works: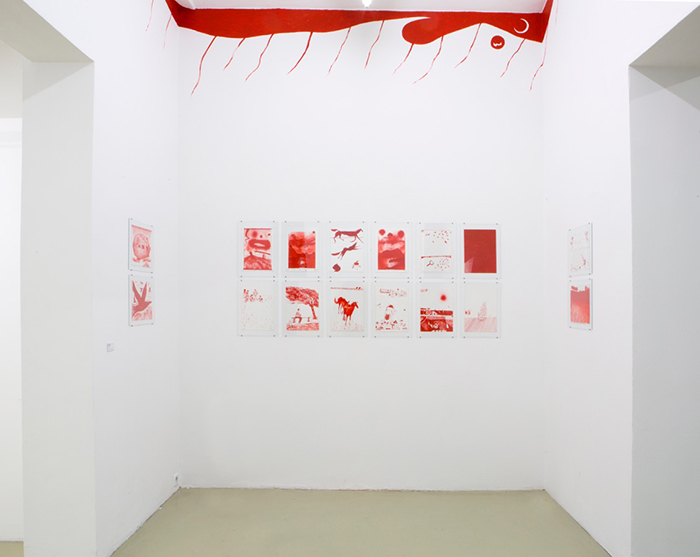 Dominik Vuković "Totalna apokalipsa", photo: courtesy of Krinzinger Projekte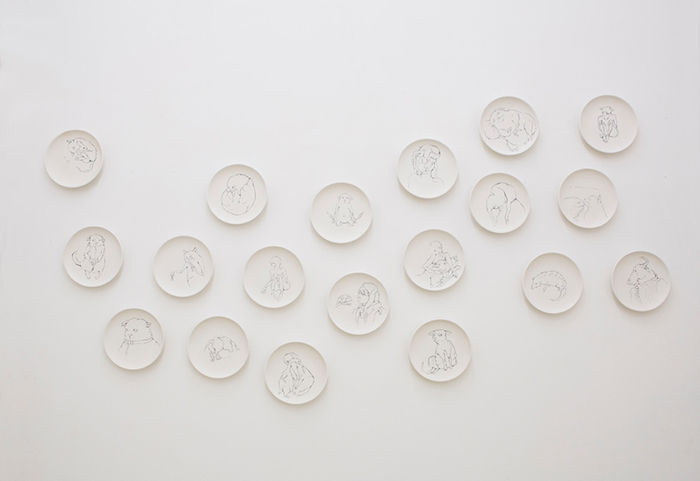 Iva Horvat "Metamorphosis", photo: courtesy of Krinzinger Projekte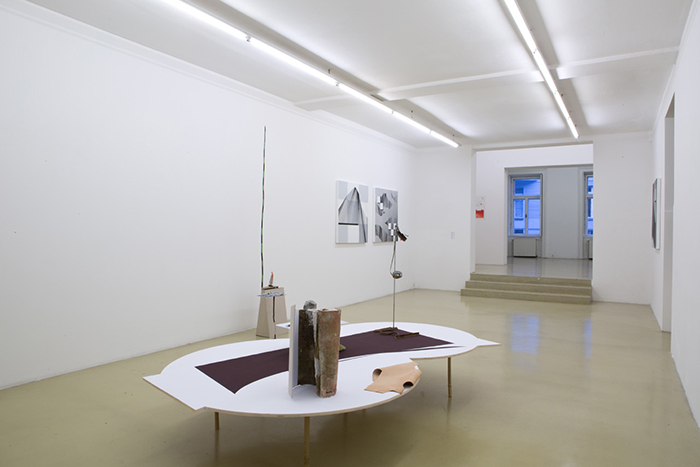 Petra Pletikos "Potter graphics, binary landscaping vol. 3" (on the right side of the wall) & Imre Nagy (on the left side), photo: courtesy of Krinzinger Projekte
– – –
With the kind support of: Ministry of culture of Republic Croatia, Istrian County – Department of culture and City of Novigrad – Cittanova.
Cover photo: courtesy by Krinzinger Projekte