Coming soon
MUSEUM LAPIDARIUM
26 / 8 – 23 / 9 / 2017 Brigitte Brand: "Images from Novigrad"
For years Brigitte Brand has been spending her summer holidays in Dajla, bathing on rocky beaches and often visiting our museum. Whether spontaneously or purposely, Brigitte sketches the scenes she runs into every day, using various colours and signs, and often takes photographs of them. Those sketches/photographs are used as samples to make new oil paintings whose surface she covers with newspapers. The scenes she paints, adds or removes, cover the texts in layers which contain daily political comments in the Croatian language. Thus, the collage becomes a painting and the painting becomes a scene and a text, at the same time.
In her opus we can find various works entitled e.g. Dajla, Rocky Shore, The City of Novigrad or Museum Lapidarium. They are about the places and monuments which become the images transfering the idea of signs of admiration and respect towards the nature, and the place and its culture. Those places finally become paintings which consist of layers of paint applied on the surface.
Her paintings become particular signs of time, experiences and they document the world of art where aesthetics isn't needed, but simply arises since she is extraordinary in making powerful paintings with a lot of layers of delicate scenes. Brigitte is well acquainted with the tactility and the transparency of materials, as well as with the history which doesn't repeat cyclically, but it reflects a persistent continuity.
These new paintings, which Brigitte exhibits, are made by recreating old sketches and photographs of her favourite details of the city. She uses these details as signs to create a story, possibly the story about the myth of Arcadia, or maybe the one which has no real explanation or even the one based on her personal experience which is recognizable by her authentic style. In other words, that's a story made to be exhibited and contemplated – a story for us.
Jerica Ziherl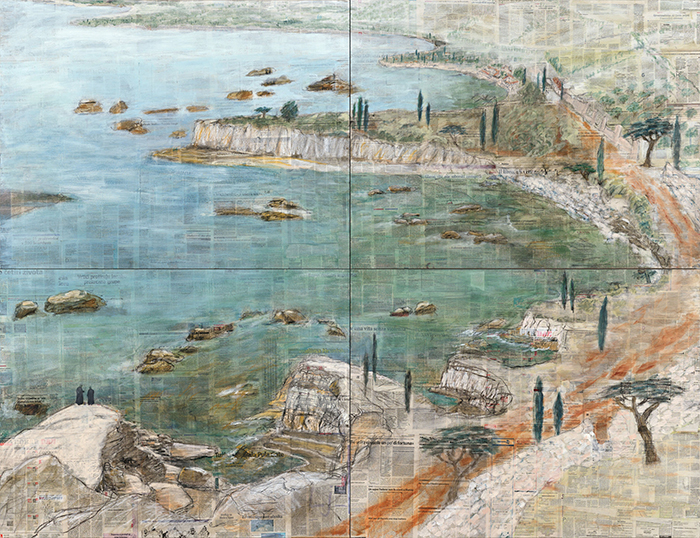 Brigitte Brand: Dajla, 2017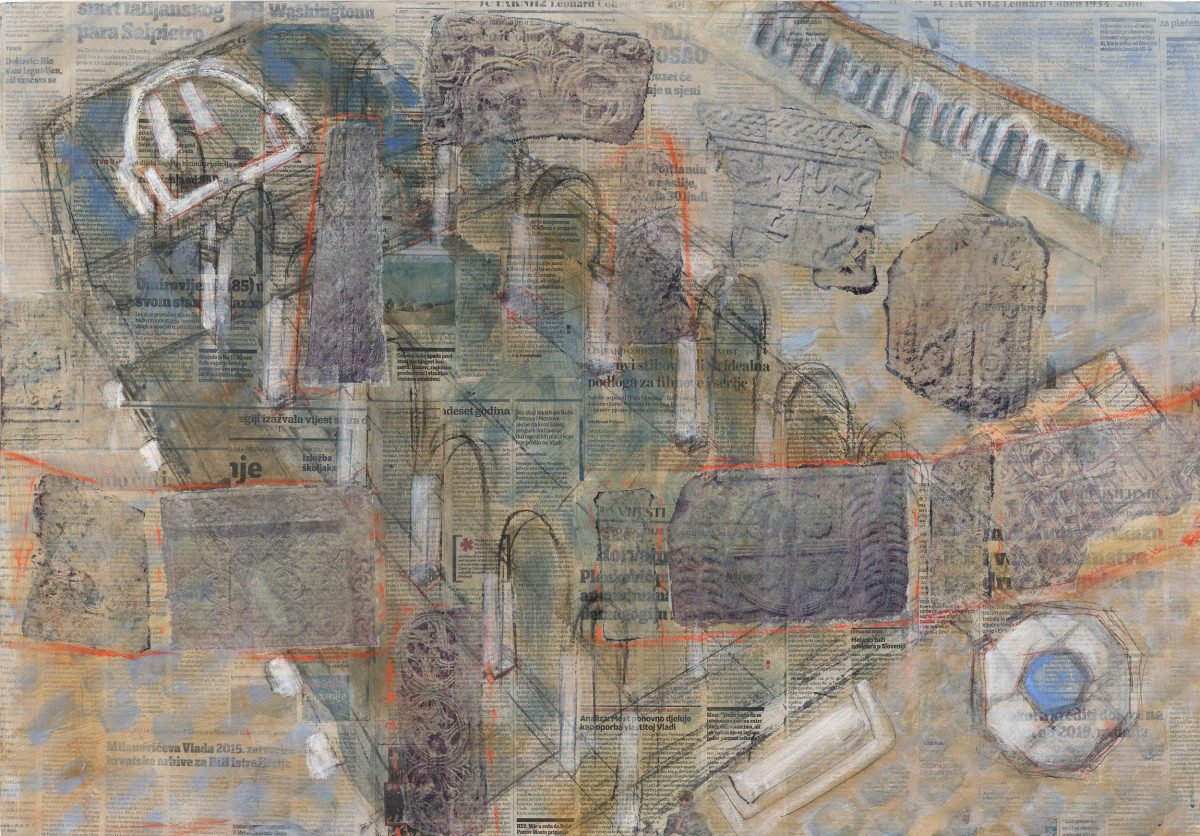 Brigitte Brand: Novigrad Cathedral, 2017